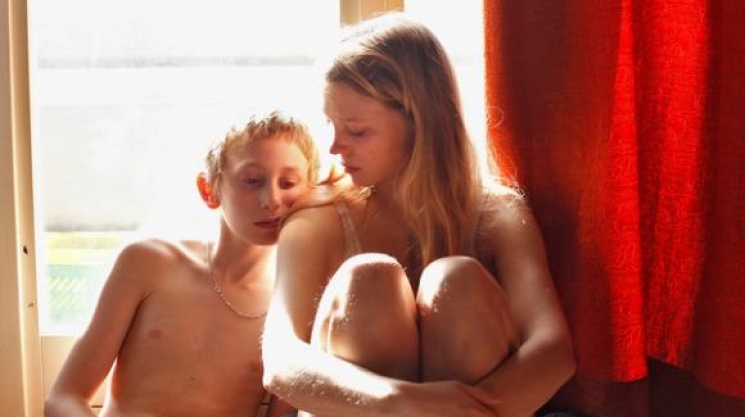 Mon, 11/05/2012 - 19:56 by vanessa
At the age of ten, there are only so many things you know how to do: play one or two sports relatively well, fumble in your romantic dealings, get into and consequently try to stay out of trouble, and steal. For Simon (Kacey Mottet Klein), stealing is his métier, and with his older sister Louise (Léa Seydoux) to support, he has little choice. In director Ursula Meier's Sister, Simon roams and skulks around a ski resort in the Alps, snatching up a stray pair of goggles or unattended pair of skis in order to sell them at discounted rates to anyone who will buy, be they cheap hucksters, or a six year-old.
Sister is a love story. Simon does what he does because he loves Louise. Their relationship is unorthodox; Louise is at least twice Simon's age yet he's the overprotective father, asking what time she will be home at, giving her an allowance, and trying to teach her his trade. Louise just can't seem to get it together; bouncing from guy to guy, with that look that says she knows what she is doing is bad for her (and Simon) but just can't help herself. If it were a romantic relationship, Simon and Louise would have broken up long ago, but as family, they do not have such a luxury.
Despite the expansive backdrop, Sister is captured claustrophobically. Simon is confined to eat his lunch in a bathroom stall, their apartment is cluttered and cage-like, and much of the film is spent going up and down the endless hills in a concealed gondola. This film is cinematographer Agnès Godard's (longtime collaborator of Claire Denis) first foray into digital filmmaking. She said on the subject: "It's really a very big change to move from film to digital.The images don't have the same texture, the poetic charge is different, so you have to reinvent the images."
The camera is right next to Simon throughout but toward the end, utterly alone, he is finally seen against the backdrop of the Alps, dwarfed and trivial. Meier and Godard show the vastness of his solitude. With this image they show that it is Louise, alone, who can bridge the gap.