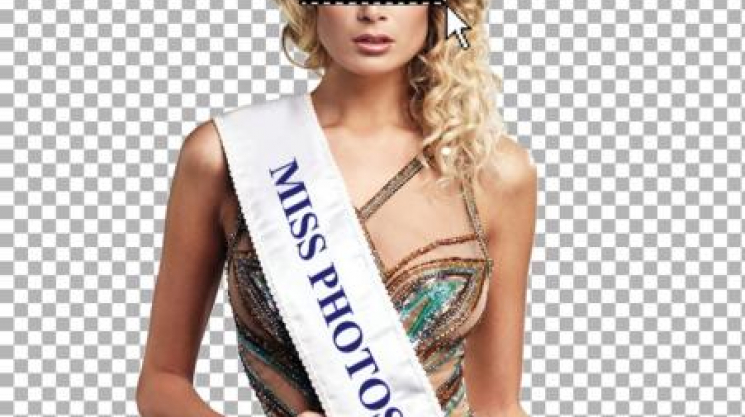 Thu, 05/01/2014 - 00:00 by Natasha Neale
Emmanuel Laflamme always wanted to make cartoons. When he couldn't get into an animation program because his grades were too low, he went into visual arts instead. Not happy there, he quit school and taught himself academic drawing and painting, and went on to study classic Disney and Warner Brothers cartoons. Whether it be bestowing Jesus with a pair of Mickey Mouse ears, replacing Snow White's poison apple with Apple's apple, or granting a Renaissance woman a little time for video gaming, Laflamme, a.k.a. Quartertofour, describes himself as someone who hijacks classics like others draw mustaches on politicians. His method of "vandalizing" biblical, classic, and iconic imagery causes the viewer to consider themes of excessive consumption, branding and big budget advertising.
How do you describe yourself first and foremost in terms of career? Artist? Graphic designer? Classic-hijacker?
On LinkedIn I call myself a "freelance artist and illustrator". Sometimes I call myself a mash-up artist. Graphic design came on the side of my animation work, as every now and then people would ask me to do little graphic design jobs - that's how I learned Photoshop. Today, I'm glad to have these skills, because that's how I pay my rent.
How is the experience of live painting different to creating something in studio?
I didn't have a studio when I started to paint, so every week I would go to a bar where a bunch of artists gathered to do live painting. I loved the energy so much, and my work always triggered a lot of reactions. Being in contact with all these amazing painters taught me a lot and helped to build my confidence as an artist. My live painting is a more personal and spontaneous version of my digital work, and I use it in an attempt to push it further, go out of my comfort zone, and for contact with the public. Because my art is meant to initiate reactions, I always enjoy it when I can witness that in person.
You have a penchant for mixing the imagery of modern technology, logos, and branding with classic or biblical imagery. Do you have an intended message in mind when you start one of these pieces? Do you intend to be controversial?
Growing up in a Catholic household, I think the symbolism from the Bible left an impression on me. Later, I became more familiar with religious art through my studies, when I copied classic paintings from the Renaissance. Today, I use biblical imagery to convey current belief systems and ideologies. It's not really meant to be controversial, though. These images are more about our infatuation with technology and brand culture, rather than religion.
Have you ever stirred up any controversy with the pieces you've created?
Yes. One time a guy asked me to remove a painting displayed in an outdoor exhibition because he felt offended. It featured Jesus with Mickey Mouse ears. I switched the painting for a portrait of Einstein with the Rolling Stones tongue, but when someone heard about the controversy, he came and bought the Jesus piece right away.
Are you very critical of big-budget advertising, or do you simply like to make people fully conscious of the extent to which they're consuming ads?
I have a love/hate relationship with advertising. On one hand, I genuinely admire the creative genius behind the campaigns of major brands. But on the other, I can only try to imagine the result if all this creativity was geared towards other goals.
How do you respond to people who don't consider what you do to be art?
Let me confess something...I'm not even sure myself if what I do is art because it goes against everything I've ever learned about art. And I think that's why I'm doing it.
Do you have any favorite reactions from your work?
A few years ago, I stole Banksy's rat, made it eat Mickey Mouse and called it "Survival of the Fittest". It was picked up by the guy who was managing Banksy's Facebook fan page (although it wasn't "official" at the time), and he posted my piece with a small link to my work. Most people didn't notice the link and assumed the image was Banksy's. It quickly became one of the most popular posts of the page. One guy even got it tattooed. Today you can't see the post anymore because they merged all of the Banksy fan pages into one, but it still makes for a good story.