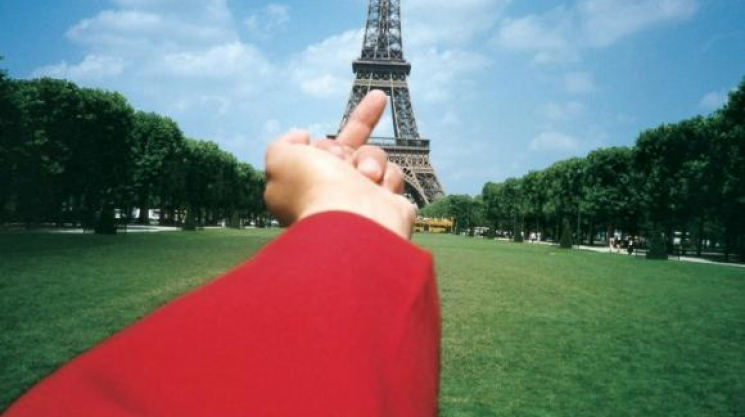 Fri, 05/04/2012 - 18:40 by Douglas Haddow
What's On at the 2012 Scotiabank CONTACT Photography Festival
Now in its 16th year, CONTACT is not only one of Toronto's biggest art events, it's the biggest photography festival in the world. This year's installment is particularly strong and boasts over 1000 artists in nearly 200 venues throughout the month of May and beyond, so you can be certain that there's something for almost everyone. Here are some of the highlights.
For this year's CONTACT, the primary exhibits at some of the city's biggest institutions are organized around the broad but relevant theme of "PUBLIC".
With a nod to Middle Eastern pro-democracy uprisings and the Occupy movement, the six curated shows at the center of the festival look at the renewed relevance and the various histories of street photography. At the Museum of Contemporary Canadian Art's "Collective Identity" exhibit, you can find Philippe Chancel's mind-boggling photos of public spectacles in North Korea, Baudouin Mouanda's colourful portraits of Congolese dandies, Michael Wolf's moody shots of jam-packed Tokyo subway passengers, and Jon Rafman's striking screen-captures from Google Street View, among other things.
The companion show at the University of Toronto Art Center, "Occupied Spaces", skews towards more journalistic and politically-charged subjects, including video and photo documentation of the 2011 protests that brought down Mubrarak in Cairo, war photography from Iraq and the Congo, images of mass protest in South Korea, Ariella Azoulay's hand-drawn reconstructions of "unshowable" archival photos of Palestinians being deported from Israel, and some cheeky fuck-you pictures by celebrated Chinese dissident and provocateur Ai Weiwei.
Meanwhile, the NGC@MOCCA is showing a survey of street photography from the National Gallery's vaults, with iconic talents like Henri Cartier-Bresson, Weegee, and Lisette Model. Elsewhere, the Royal Ontario Museum is showing recent photojournalism from Afghanistan, CONTACT Gallery is showing Berlin-based artist Lynne Marsh, the Art Gallery of Ontario has a retrospective of famed 20th-century master Berenice Abbot, and the Design Exchange is presenting work by Lynne Cohen, winner of last year's Scotiabank Photography Award.