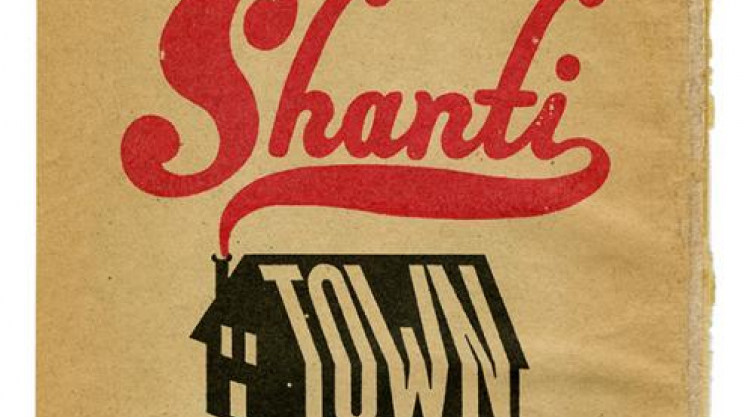 Thu, 01/30/2014 - 00:59 by Natasha Neale
Canadian artist and illustrator Gary Taxali announces his solo show, Shanti Town, as the first of Canadian Auction House, Waddington's series of Pop Up retail exhibitions. An exciting new concept in Canada, selling exhibitions are becoming increasingly popular in the international auction world, and Waddington's presentation of Shanti Town will be a Canadian first.
His first solo show of fine art works in Canada in six years, Taxali's Shanti Town will showcase over 40 original works of his fine art and sculptures, including his collectible design products. Taxali's signature pop culture art is infused with 1930s-style packaging, posters, typography and advertising with original and sophisticated characters and graphics on to distressed surfaces. His illustrations have appeared in multiple magazines (Rolling Stone, Playboy, New York Times), he is the recipient of over 500 awards, has designed a set of coins for the Royal Canadian Mint, creates toys, designs pocket squares for Harry Rosen, is an author, and teaches at OCAD University. (What doesn't Gary Taxali do?) 
Taxali describes the Shanti Town exhibition, created specifically for this Waddington's Pop Up event as:
"In Hindi, the word "shanti" means peace or tranquility. "Shanty" is also a ghetto or impoverished village often located within or on the outskirts of a city.  The double meaning is appropriate in how I wish to convey the messages in my work. 1930s Depression era signs, posters, packaging and graphics have always served as a large mood inspiration for my art. My fascination with this era highlights my preoccupation with the paradoxes of human relationships, love, isolation, period advertisements, propaganda, and economic despair and frustration—all recurring themes in the works presented in this show. Yet, there is also a recurring sense of acceptance of "what is" in every piece. This is where I cannot escape from humour. While it mocks the worst parts of the human condition, it also binds us to a shared understanding that life should never be taken too seriously. I simply cannot think of a more peaceful way to be than that."
The opening receiption of Shanti Town is tonight and you can catch Gary Taxali at his Artist Talk on Saturday February 1, 1pm-2pm.
Gary Taxali: Shanti Town runs from January 30 through February 9, 2014, at Waddington's, 275 King Street East, Toronto.