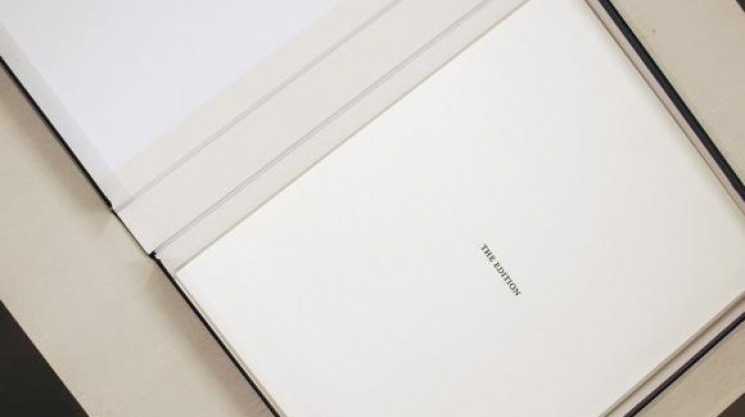 Thu, 12/04/2014 - 10:57 by Natasha Neale
Winsor Gallery presents The Edition, a suite of artist multiples by painters Fiona Ackerman, Bradley Harms, and Gary Pearson along with photographers Bill Anderson and Brian Howell.
Following in the tradition of artist editions that aim to encourage a culture of collecting—such as London's The Multiple Store, New York's Aspen Magazine—The Edition is an affordable introduction to art acquisition. It is a folio of five contemporary works produced in a closed edition of 15.
Each Edition is beautifully packaged in an archival clamshell box complete with introductions to the artists, their practice, and their piece for The Edition. 
Preview The Edition on Artsy.
The Edition launches tonight, 6-8pm, with an opening reception accompanied by an exhibition of works by each participating artist. The artists will be present, and refreshments will be served. Winsor Gallery, 258 East 1st Avenue, Vancouver
Gallery Images
The Edition 2014 - Untitled - Bradley Harms
The Edition 2014 - Untitled - Fiona Ackerman
The Edition 2014 - View of Okanagan Lake - Gary Pearson
The Edition 2014 - A is for Aesthetic - Bill Anderson
The Edition 2014 - Vegas - Brian Howell