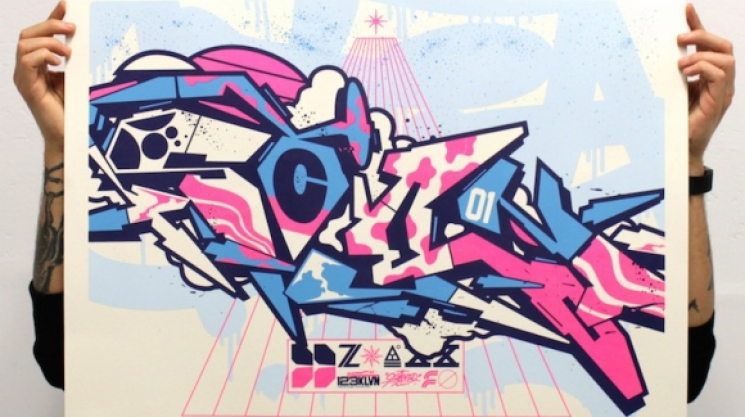 Station 16 Gallery is launching a new hand pulled silkscreen print by Montreal based French duo, 123KLAN. The print, titled Scien 1992, is a new take on classic 123KLAN style. This work moves away from mascots and characters and focuses on the essence of graffiti writing, the architecture of letters, and a mash-up of 123KLAN's tags. Founded in 1992 by Scien and Mrs Klor, 123KLAN is known for their sharp letters and graffiti writing called "wild style." 
Scien 1992 by 123KLAN
20 x 26 inches
Four colour hand pulled silkscreen print on French paper.
Edition of 100
100$
Signed and numbered by the artist and comes with a certificate of authenticity.
Available online today at noon EST at station16gallery.com.