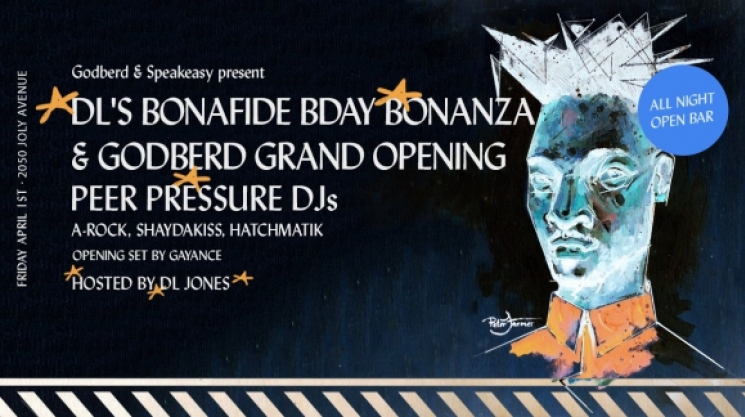 Thu, 03/31/2016 - 15:58 by karyn
Earlier this week in The Local, we introduced you to Montreal's premiere party promoter, DL Jones. If you're not sure what to get up to for a fun night in MTL, following his lead is a safe bet. On that note, tonight he'll be celebrating his birthday in a big way.
He's teamed up with Godberd, a non-profit organization providing free or low-cost workshops and rental spaces with an aim to help the Montreal art scene grow, to kill two birds with one stone: have a killer birthday party for one of the hardest working promoters around, and raise some funds for the Godberd Foundation.
The Peer Pressure DJs, A-Rock, Shaydakiss and Hatchmatik, and a few special guests will be rocking the turntables, including an opening set by Gayance. Open bar all night. Can't beat that!
$25 online, $30 at the door.
2050 Joly Avenue, Montreal.