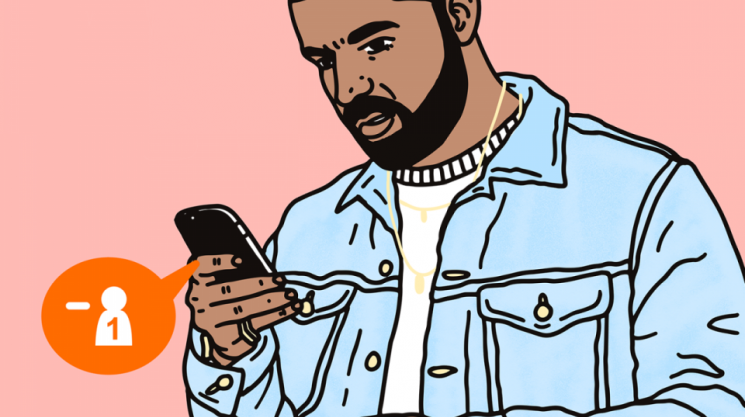 Thu, 01/05/2017 - 09:21 by karyn
Many times, upcoming artists feel pressure originating from family members when it comes to their will to pursue an artistic career. For illustrator and art director Amanda Di Genova, however, this wasn't quite part of her reality. "If anything, I'm fortunate enough to say that my family was very supportive and encouraging of my creative ambitions. Of course, they had rules: college first then my career; but at some point, my career took the forefront, and I had no choice but to plunge."
The life of an artist being filled with ups and downs, the pressure instead came from Di Genova's personal expectations. Letting go of the college safety net and ensuring her projects would grow was just the start of it all. "As much as I hate the struggle, I also secretly thrive off it. With that said, I think to overcome certain situations you need to challenge yourself. If you're not challenged, you'll never test your limits and move forward." In fairness, she did prove herself right.She soon enough launched her clothing brand Elektrek, landed a collaborative contract with Sid Lee and designed Osheaga's 2013 merchandise. Three major career-changing experiences that eventually led to even bigger projects such as designing Tegan and Sara's 2015 merchandise and landing her first major public ad work contract with Vitamin Water earlier this year.
More recently however, the Montreal-based illustrator released new Elektrek merchandise, using a concept that took her approximately three weeks to perfect: 'Life Ain't Yeezy.' "I'm a bit scattered, most of my ideas happen when I'm not in the studio, so this requires me to note down everything on my phone, or sharpie in a quick doodle on scrap paper." If Lazy Oaf and Christopher DeLorenzo are massive sources of inspiration, her main creative triggers also include pop culture, wordplays, crushes, new people, long commutes, and her quintessential pug.
However, the young artist also values social media for inspiration and connecting with other people. "It can be super effective for artists as long as it's done the right way" she explains. "I think my most interesting contracts came from online friends that I've never met. You discover people in the creative field, whether it be through Instagram, Facebook, Tumblr - heck even Tinder - and sometimes they lead to wonderful projects. The internet is a scary but magical place."
Following her aspirations and always pushing herself towards the next big thing, Amanda Di Genova is looking forward to hosting a first solo gallery and focus on growing her brand internationally. And to all upcoming artists out there looking for career advice she says: "Don't mix love with work!"
Amanda Di Genova, Montreal-based illustrator, art director and screenprinter for this week's Artful Vision.
IG @amandadigenova