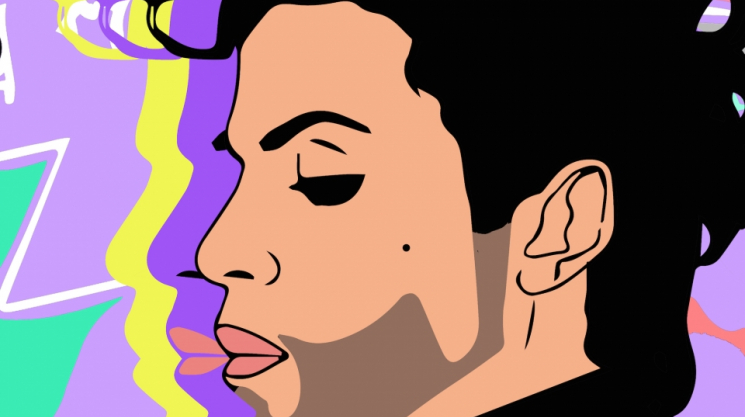 Wed, 08/31/2016 - 16:30 by karyn
The keys to patience are acceptance and faith. Accept things as they are, and look realistically at the world around you. Have faith in yourself and in the direction you have chosen. - Ralph Marston
Exhibiting vibrant color, cartoonish character and a signature "dripping effect", Antoine TAVA's work is unique for at least these three characteristics. Today, if the political satire shown in his pieces has been somewhat muted, the stories haven't. "For now, I'm just having a lot of fun painting quirky characters and telling fun stories. [...] Even though that collection [in which the first signature "drips" were shown] was over and done with, I kept the dripping as a bit of a political twist, adapting it to pop culture and symbols." Welcome to the cartoonishly wet universe of the Montreal-based artist, muralist and illustrator.
Antoine TAVA's interest in art - especially Warner Brothers-orientated characters - originated as a child, but was perfected in young adulthood. Like many others before him, TAVA pursued higher education: first, Dawson College in 2D animation and second, Concordia University, where he Majored in 2D Film Animation and graduated with a Bachelor of Fine Arts. With a strong focus on character development and storytelling, TAVA experimented with loads of different techniques before he started working in the animation field. But as you now know, the visual artist is in many ways a business unto himself: "I was always creating work for others, and I really wanted to create my own work. I felt I had the potential to do that." In Montreal, however, turning his name into something similar to a brand wasn't so straightforward. The city, overall extremely appreciative of the arts, doesn't have the best economy nor the best buying audience. "Culturally, it's one of the best cities, but on a business level, it's a little bit more difficult." Concerns about taking the big plunge arose quickly, TAVA explains. "Like any startup, you never know if you're going to make ends meet or not. [...] To tell the truth, the first couple of years weren't all that easy."
In two of his first solo shows, exhibited back-to-back, TAVA focussed on marketing and branding himself to the Montreal audience - one who appreciated him greatly. Newspaper coverage enabled Antoine TAVA to phase out his old 9-5 job and refocus his energy on his solo career. He recalls how at the time, his involvement with the art collective En Masse was "a really nice introduction to the art scene," allowing him to meet plenty of his fellow Montreal artists. This proved to TAVA that difficulties could be met with friends and faith in himself. "You learn that it's not an easy business, but one thing is for sure, you need to treat it like a business."
Today, Antoine TAVA is an internationally recognized artist represented by galleries in both Montreal and the UK. Having learned to market his work, get exposed and, let's face it; get in people's faces and homes, the young artist has turned an unsettling change of careers into a remarkable one. As for what's next? Expect a new collection with a new approach, but the very same essence of what makes a TAVA piece a TAVA piece.
Antoine TAVA, Montreal-based artist, muralist and illustrator for this week's Artful Vision.
Instagram: @antoinetava