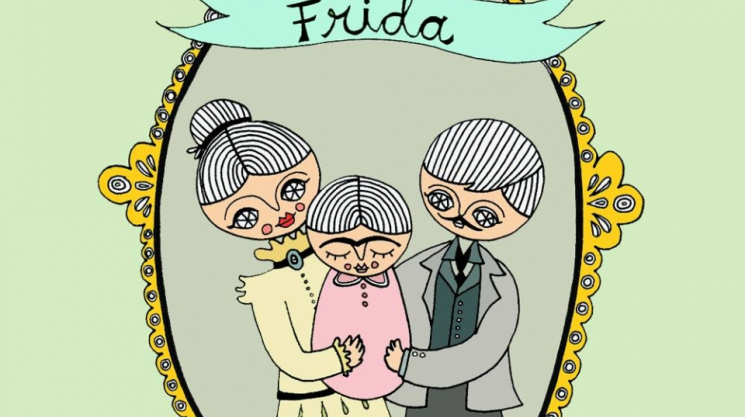 Wed, 07/13/2016 - 14:04 by karyn
"When love and skill work together, expect a masterpiece."- John Ruskin
Art, design and fashion are part of Montreal's blood stream and for many artists like Norma Andreu – who you may know under the brand name Cara Carmina – therein lies its charm. Inspired by her Mexican roots, art in general, books, people and of course her many idols, Cara Carmina approaches every day with the most positive attitude and works her passion with as little as a sewing machine, some scissors, pencils, her hands and her imagination. As an illustrator, designer, doll maker, street artist and entrepreneur, she firmly believes in hard work and "that if you forget about [artistic career insecurities] and just do what you want, eventually things come to you. Doing is important."
With an educational background made of graphic design courses in Mexico City, drawing classes in Italy, fashion and children illustration in New York City and self-taught techniques, Cara Carmina's work has found singular recognition within Montreal's artistic scene. "I have a good network of people and feel very comfortable in the city." While her participations in street markets and design markets are always a huge success, she explains how about three years ago the Ford Fiesta Campaign she participated in helped her grow her brand name and business. "My work was in metro stations on big posters and it was a cool project that gave me a lot of visibility."
The brand Cara Carmina was more or less created at the beginning of 2008. If the vision hasn't changed in any dramatic way since, the mediums have. From illustration and line drawings inspired by Picasso and Matisse, the young artist was introduced to thread and fabric. From that change of medium were born her unique dolls everyone rages about. Cara Carmina's unquenchable thirst for new experiences has now brought her to street art and more specifically wheatpasting: "I have a fascination for paper, so for me, wheatpaste or paste-ups are really cool," she explains. If her involvement in the street art scene is still quite new, the renditions of her ideas match her branding, and it's a blessing to see her characters emerge on the streets of the city and around the world.
Between illustration and fabrics, Cara Carmina's art is expressive, passionate and inspiring to many. So much so she started giving inspirational conferences, a way she found to give back the help she has received throughout her career. Being disciplined in one's personal chaos is nowhere near easy, but in the end, it all comes down to passion and determination. "It has always been the path I wanted to take. [...] The fact that I can live from doing what I love... it's the best feeling in the world."
Keep an eye out for her upcoming illustrated book project in collaboration with author Sophie Faucher.
Cara Carmina, Montreal-based artist, for this week's Artful Vision.
Instagram: @caracarmina