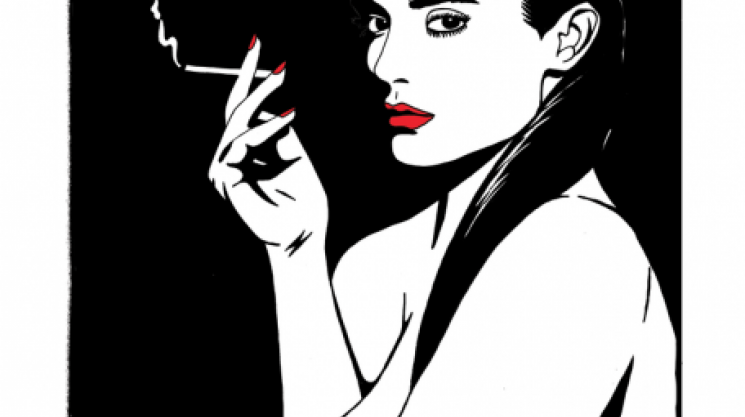 In the world of sales and digital marketing, success is often defined by exceeding targets, running into profit, going viral, so on and so forth. In the art world, however, things tend to get way more subjective. "Success is when you can make a living out of what you love to do," explains graphic designer Carolane Bélanger.
Showcasing her illustrations for the very first time last February, the Montreal-based artist was about to discover just how much her audience longed for her art. In fact, she managed to sell almost all her work in that one single evening. That being said, things didn't all fall into place without trial & error and perseverance. Before getting into graphic design, Carolane Bélanger studied fashion marketing and worked a year in the head office of a Montreal company. "I could not flourish, my creativity wasn't exploited, I had to follow strict instructions, and I had to 'disguise' myself to go to work in the office. I could not even be myself. I was questioning my choice of career, what I liked." Always keen about drawing, music, and skateboarding, however, she would not resign herself to a life of creative disappointment, but struggled to understand how to mold her passions into a prosperous career. Eventually, the young artist's epiphany moment presented itself when she randomly came across a book of music gig posters. "I immediately knew that's what I wanted to do with my life: to work in the music industry as a graphic designer."
Finding inspiration in what surrounds her, Carolane Bélanger's working schedule isn't your typical 9 to 5 office hours. Working from home gives her much more freedom and allows for her creativity to be constantly stimulated. "When I get up in the morning, the first thing I do is put some music on. Coffee then follows, but it always starts with music. [...] I work on the biggest tasks first and keep the least heavy for the end of the day. I also take breaks every hour to play guitar; it relaxes both the brain and the eyes." The graphic designer also keeps a minimum of an hour a day to work on her projects. She explains: "It's very important for me to do graphic design and illustrations for myself, and not just for the job. [...] It's always a matter of balance. That's why I co-founded a streetwear brand with a good friend, Tristan Feliciello; it's called Go Home Montréal."
Selecting projects according to the people she wants to work with, the talented Montreal-based artist is grateful for her rapid ascension into the world of freelance graphic design. However, she's also very mindful of the pitfalls such fast growth can bring. "I try not limit myself and explore several things to avoid being stuck with one style if it no longer suited me. For the next few years, I would like to explore several mediums, printing techniques, and canvas." And, as she's always dreamed of seeing her artwork printed on skateboards, Carolane Bélanger hopes to check that off her to-do list within the next five years. Perhaps a way of rekindling with her early day career aspirations of becoming a skateboarding sales representative...
Carolane Bélanger, Montreal-based graphic designer and co-founder of Go Home Montréal, for this week's Artful Vision.
carolanebelanger.bigcartel.com
Instagram: @carolanebel