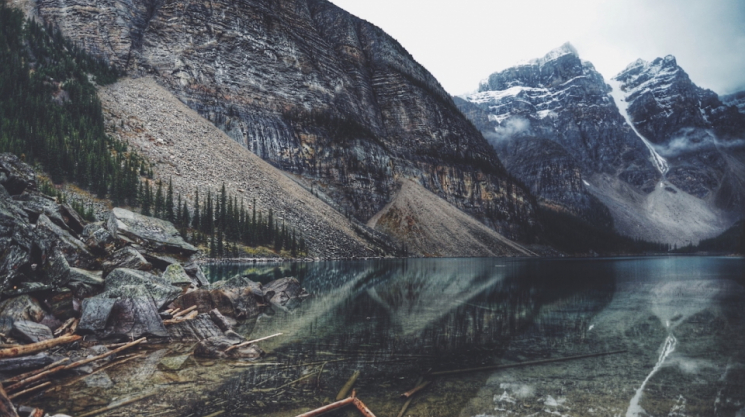 "The more tranquil a man becomes, the greater is his success, his influence, his power for good. Calmness of mind is one of the beautiful jewels of wisdom." - James Allen
He might have kindly served you a cold refreshing beer or cocktail as a Vancouver bartender, but Cole Weavers is also, and more importantly, a skilled and passionate photographer. And though he doesn't take part in gallery exhibits, he has quite an active online audience. "The hardest part for me is to be open regarding what I'm passionate about; 95% of people I know aren't aware I even own a camera." The humble young man's artistic journey, initially influenced by black and white American photographer Ansel Adams has, in his perspective, still to come into bud.
Weavers was briefly introduced to photography at the age of thirteen, but an injury while later living out of town made it impossible for him to work and inspired him to pick up his early life passion. "I didn't know anyone in town, so I just drove out into the middle of nowhere Alberta and started snapping. It wasn't so much a decision as it was a fear of boredom. It was a conscious choice between middle-class security and trying to do something I loved."
Landscapes were Weavers' first pick in regards to themes, but he has slowly started drifting towards the art of portraiture. And thanks to his Instagram following, photography contracts seem to be coming in easier. A distinct advantage of having the ability to present his art to over 17,000 people. "The way we consume and interact with media is changing so rapidly. [...] While everyone can take a photo, everyone feels they know how to critique a photo. I mean if they don't like it, then they obviously see something that doesn't appeal to them. I used to sit on photos because of this."
Exploring the many avenues made possible in the advent of our digital era, Weavers struggles to put exact words on his vision. "I'm young, impulsive and fluid, so I can't say I have this defined artistic vision that I work alongside. The top three things I keep in mind while I work are creating a positive community around myself, pursuing happiness despite others opinions, and always keeping it interesting." As for upcoming projects, Weavers is craving a culture shock, so traveling is 100% in the plans, alongside an as yet unspecified online project. Keep an eye on Cole Weavers career; it's bound to be an aesthetically pleasing one.
Cole Weavers, Vancouver-based photographer and influencer, for this week's Artful Vision.
Instagram: @7thwest