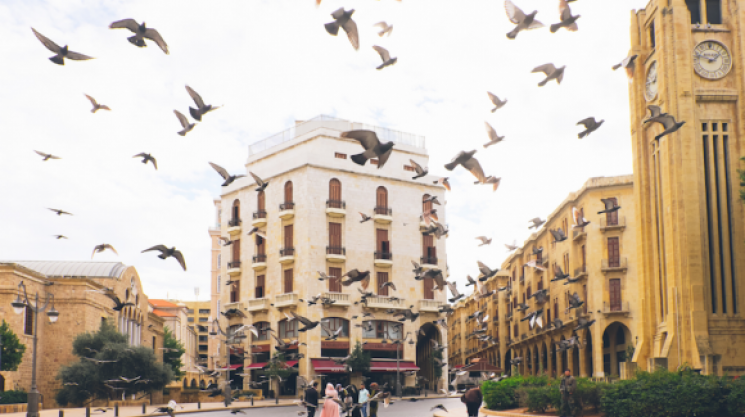 "Life is a journey, not a destination." - Ralph Waldo Emerson
For some, the explosion of social media networks seen over the past decade came as a curse, but for the young, motivated, hard-working and ambitious artist, it also came as a blessing. Millenials, as per labeled by older generations, are sitting on a gold mine. Unlike their elders, obtaining global media coverage and recognition for their work at a young age is an achievable and realistic goal -- one which more and more are capitalizing on every day. Drowster, described as 'Montreal's new photographic sensation' is one of these young, ambitious artists. The 23-year-old travel and documentary photographer has not only worked with major brands such as The North Face and Via Rail but has also already managed to visit no less than 27 countries in just about five years. On a one-year immersion over in the Middle East to South Asia, he's kindly taken the time to chat with me about his journey.
For Drowster, things all started with a two-month solo Europe backpacking adventure booked out of jealousy for his friends' trip. He'd come back from the experience with in an entirely different mind frame. "It ended up drastically changing my life. It made me realize what is really important, and it gave me a profound curiosity for discovering new cultures. [...] It's important to take the time to take a big breath of fresh air and appreciate beauty with our own eyes. Often, maybe too often, I refuse to take a picture, preferring to simply enjoy a moment with my physical senses instead. I find it very sad to see so many tourists living a whole trip or experience strictly through their phones, not even taking the time to raise their head and look around."
Having himself discovered photography through the lens of a smartphone's camera, the Montreal photographer is a firm supporter of the mobile aesthetic and technique, one he finds less intrusive and perhaps a little more natural. However, despite this preference, he now shoots with a digital camera, allowing him to play with depth of field in his shots.
So what about the creative process? He describes it as being extremely personal, "following the flow of [his] emotions" and letting them guide him to produce images. Despite this, he still considers collaborations as a necessity for feeding his inspiration, reinforcing his vision and perfecting his craft. The Montreal artist quotes an African proverb: "If you want to go fast, go alone. If you want to go far, go together."
He might have been born a millennial, but all in all, Drowster doesn't fit the stereotypes and entitlement pre-conceptions. Dealing with the inevitable and painful freelancing anxiety factor, he explains he sees the process as a motivation to push himself harder and trust in life. "With the democratization of photography leading to an explosion of the amount of photographers, stubbornness and being entitled makes you lose your spot really quickly." He adds: "In the end, ego is the enemy."
Drowster, Montreal travel and documentary photographer for this week's Artful Vision.
Instagram: @drowster