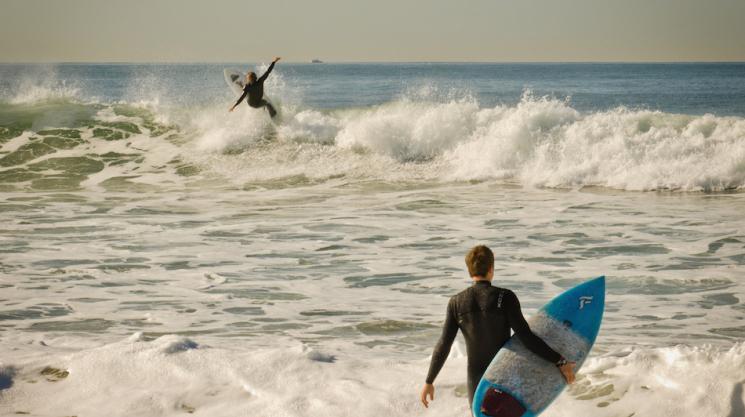 "Photographing a culture in the here and now often means photographing the intersection of the present with the past." - David DuChemin
Based in Australia since November of 2015, Francis Martineau couldn't have chosen a better place to develop and perfect his lifestyle photography career. The sun almost always shines, surfing is part of his everyday life, and the opportunities he's getting through traveling are ones he wouldn't have been exposed to, had he stayed in Montreal. Pushing towards establishing himself in Aussieland, his website and business cards are ready, but before he can officially start taking on projects, he needs to complete his mandatory 88 days of farming to be admissible for a visa renewal. With many projects in development, he is focused and realistic: "You need to give yourself the time to get to where you want to be."
Not one to rejoice in efforts for things he's only half into, Martineau took a sabbatical year post high school to reflect on himself. During that time, he skateboarded loads and got into photography: memories from nights out, passersby on a day at the park, people playing guitar, road trips, and so on. "A great deal of the lifestyle I was capturing came from the skateboarding vibe. There was so much more to it than just skateboarding." And it's what he enjoyed most: being on the road, documenting lifestyles. However, instead of packing a bag and boarding a plane, he chose to give himself the tools he would need for his career; bringing him back to school.
After graduating with a photography degree at Collège MARSAN, the urge for travel immediately resurfaced, leading him to California with a backpack and his camera for a total of three months. Martineau was on his very first solo trip, which made everything feel new and fascinating: "I would always be taking pictures. At that moment, I just knew. At night, I would look back at my photos and realize that it was all very real. I would compare them to professional ones, and while I didn't see myself at the top, I still felt very confident in my shots." However, to this day, insecurities come and go. On occasions, he will question himself as to why he still needs a side job: "It's hard, but sometimes if you're not ready, it's not worth the immediate face planting. I rather take my time and develop my art."
Martineau, in love with freelancing, already sees how much traveling had a positive impact on his perspective on life and his vision as an artist. Fuelling his creativity with culture and people watching, he has become a visual storyteller. And now more than ever, he strives to deliver an unambiguous message and story through his art, giving an accurate representation of emotions and vibes. "It's all about capturing an unplanned moment, as it simply won't come back."
Francis Martineau, Montreal photographer currently based out of Australia, for this week's Artful Vision.
Instagram: @mr.shaman