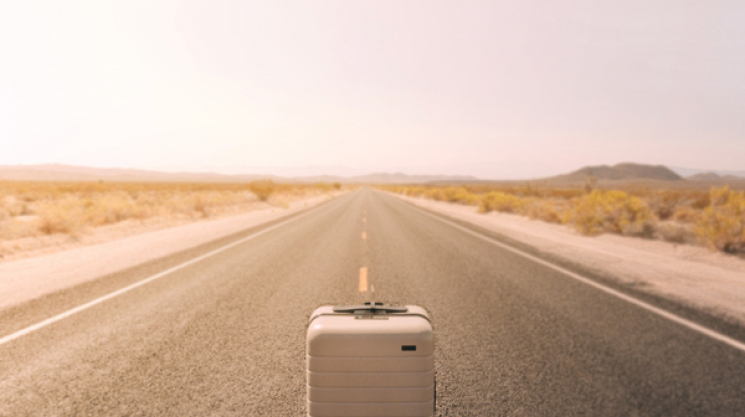 Thu, 08/25/2016 - 15:51 by karyn
"There is peace even in the storm." - Vincent Van Gogh
One could easily believe an Instagram influencer with over 115K followers has made it. And there's something wrong with that as there is a lot left unsaid behind such an impressive number. Besides, what does it mean to have made it anyway? If you ask Fritz Cartabio, Vancouver-based photographer and influencer who believes in letting creativity take over, he maintains that "the most challenging part of being a photographer is getting to the point of being a full-time photographer."
Cartabio's photographic journey commenced in the summer of 2009. At the time, he was a graphic design student, and photography was merely an on off passion. Truth be told, he abandoned the practice to dedicate all of his time to his post-graduation graphic design career. But the love resurfaced two years ago as when he quit his job to take photography seriously. Immigrating to Canada from the Philippines ten years ago, changing careers wasn't his first unsettling moment; and still, the young photographer has to this day done very well for himself. But he wants more. Among the massive competition, Cartabio considers his artistic vision to still be in development of a truly unique approach. His second attempt at photography alongside loads of self-teaching caused him to revisit the way he perceived the art form. "When first getting back to photography, it was still kind of the same feeling as before. [But now,] it's not just about the beauty of each place I visit, lines, composition, etc. Every picture has its story. The picture has to reach out to a person and tell something."
The editorial coherence behind Fritz Cartabio's work is outstanding, and so it takes no more than a glance to get a feel for his most exploited theme: tranquility. But a longer immersion into his world reveals several stories. Stories that, depending on the viewer, find different interpretations. And that's what makes his work so breathtaking and majestic. Fritz Cartabio, through his practice and vision, shares small pieces of mindfulness and serenity. Because in the end, no matter how dark the storm is, one can always find a that little bit of peace.
Fritz Cartabio, Vancouver-based photographer and influencer, for this week's Artful Vision.
Instagram: @fritzykitsy