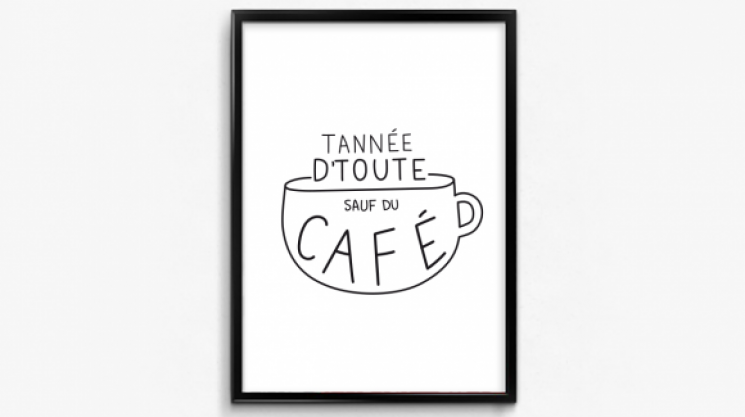 Fri, 04/21/2017 - 12:46 by karyn
The rising popularity of silk-screening makes it very likely that you have come across Karina Isabelle's shirts at some point. Setting herself apart from the current industry trends, she creates playful and relatable illustrations aimed at making people smile. "I measure my artworks' success on the fact that people are excited enough to not only purchase them but to wear them proudly," explains the young artist and business owner. But let's take things back a little, success doesn't happen over night.
K.i., Karina Isabelle's business, was born in December 2014 from a desire to create with her hands. While her products were initially knitted, she quickly moved on to making headbands from fabric upon which she printed her designs. It was then in August 2016 through the bow-ties, hairbands and ball caps that she began silk-screening her illustrations on t-shirts and crewnecks sweatshirts 100% made in Quebec. A dream come true for the visual arts and graphic design graduate: "I knew I wanted my job to be related to arts and as a graphic designer, I get to touch upon illustration, marketing, photography, and layout."
To question Karina Isabelle's passion for her work would be absurd. When you go from designing collections to running a business to also working for an agency, no one can deny the enthusiasm you have for what you do. However, the danger of getting involved in many projects is to see customer service to suffer from time management issues. "I have to admit that it can be hard sometimes," Karina explains, "I work 35 hours a week (often more) as a graphic designer for a communications agency, and I sometimes take part in fairs and exhibitions on the weekends. The only time left to create, reply to emails, Facebook messages and manage the online orders is during weekday evenings."Despite hoping days could fit more than 24 hours, the Montreal-area-based graphic designer always finds solutions to allow for a flawless customer service whilst keeping time aside to produce.
For the young and ambitious of today's world, it seems like there's no such thing as sleep. No, but really, Karina Isabelle will be at this weekend's Montreal Etsy fair. The perfect opportunity for you to enjoy some good vibes, have a chat and pick up one of her latest crewneck sweatshirt designs, t-shirts or some posters.
Karina Isabelle, Valleyfield/Montreal-based graphic designer and illustrator, for this week's Artful Vision.
Instagram: @karina_isabelle