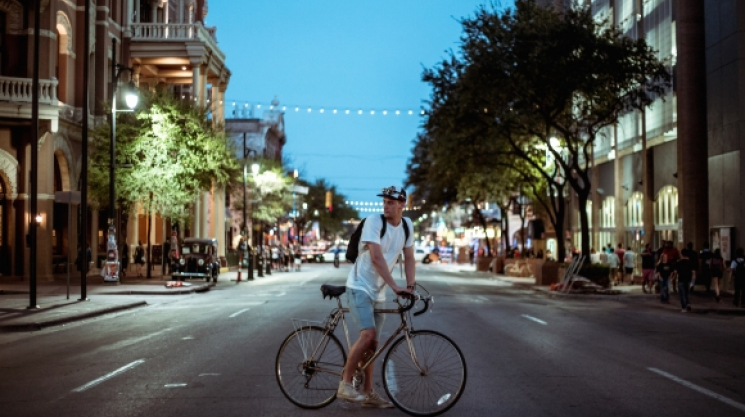 Wed, 05/11/2016 - 13:00 by karyn
"Isn't it funny how day by day nothing changes, but when you look back, everything is different." - C.S. Lewis
For many, the slightest thought of trading stability for freedom is nothing less than frightening, but it's when you take that controlled risk you get to experience the most out of life. MANNY, a respected Montreal-based photographer, is well known for his faith in life experiences. To take control over a life that was drifting into routine and societal frameworks, MANNY quit school in 2012 and left for Europe. On returning from travel, his new perspective provided three strange results: quitting his day job, choosing to make some kind of living off production and sale of photography, and purposefully avoiding an apartment lease renewal.  This calls into question the very definition of an epiphany as a singular moment, as it seems he lived an ongoing, unrestricted revelation for some time. "Taking those three big leaps scared me so much... but really, it has been worth it all along."
MANNY, who has now been (technically) homeless for close to a year, realises in retrospect how good of a circle he has. When questioned as to the "Why" of taking on this homelessness project, MANNY replies "Why not? I have nothing to lose. If things go south, worst case scenario I find myself a job. If I've nowhere to sleep, I can go back to my parents', sleep in my car or find an apartment". Funnily enough, none of these have eventuated. The whole process keeps him questioning conventional ways of living. Of course, blue skies sometimes turn grey, but they were never grey enough for MANNY to put an end to his rejuvenated experience of human nature through the photographic lens, or indeed in his every day life. In managing two major uncertainties simultaneously (and personal funding and shelter are pretty big uncertainties) the anonymous photographer claims "they're both the same." He adds "they're both projects of an indefinite duration and I do them out of passion."
 Can an epiphany last for years? Perhaps for a lifetime?
MANNY is about to transition to apartment-living after a year of crashing on the couches of generous souls. But everything is carefully planned and calculated, unlike all of the decisions he took prior to 2012: "You can't attain personal growth by settling into a routine. You also can't reason within the pre-established thinking process society imposes on us and expect to reach full potential – that is, creatively, spiritually and personally." And as for his desire for a life of stories to be photographed and framed? "It comes from a desire to exist."
MANNY, Montreal-based freelance photographer for this week's Artful Vision.
Instagram: @capslockmanny