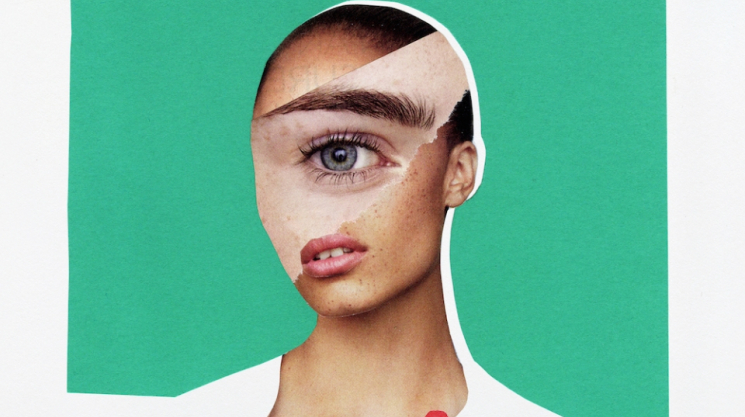 Mon, 02/13/2017 - 13:42 by karyn
"Creation is a cycle, just like agriculture. You sow, you reap, you sell. But you can't do all at once! It's the same for creation. You can't promote while creating; the objectives aren't the same. Otherwise, it becomes dangerous to create work solely to make a selling product, and that's not my approach at all."
January 31st, 2017. The Quai Des Brumes -- St-Denis corner Mont-Royal -- has announced its last call fifteen minutes ago. The lights flick on in the bar, curtains fall on graphic designer and illustrator Marin Blanc's month-long exhibition. It's time to gather personal belongings, perhaps grab a bite on the way home and hail a taxi to fall asleep after another blurry night. This week's Artful Vision relates Montreal-based artist Marin Blanc's lifetime love affair with art, creation and collage -- the part one perhaps missed in the blurriness...
Brought up in a creative family, Marin Blanc's passion for the arts was certainly never frowned upon. If anything, it was always encouraged. After graduating from CEGEP in graphic design, she quickly started working in her field of interest. "I'm a graphic designer. It's a bit like the money-making side of art in the sense that's it's often considered as being a profession -- more so than being an artist." Her formative years in a commercial agency, however, made her reconsider her choices, in search for something closer to her aspirations. "I'm clearly made to work within the cultural side of arts, and I try as best as I can to work for that type of client. It's not where you'll find piles of money, but it's where I enjoy what I do," Marin Blanc explains. Though she can often work from a blank canvas, the Montreal-based illustrator is far more stimulated by constraints, hence a fan of starting projects from her clients' ideas. Nonetheless, the primary challenge remains the same: projects often tend to roll in at a self-doubting moment, requiring a massive amount of control over anxiety. "The doubt and anxiety will perhaps never leave. The important thing is to stay true to your values," continues Marin Blanc. "My number one goal when I create an image is that it fits perfectly with the music or the subject. Whether it looks good or matches my personal taste, that's not the point."
Speaking of perception, the Montreal artist -- also known for 2016's FrancoFolies promotional posters -- perceives visual art as a form of discussion between shapes. Using collage as a preferred technique, she expresses herself through the "lines and curves we see without noticing," "the details often missed," negative spaces, and works off shapes rather than the shapes' meanings. "2016 was an introspective year, a time to "dissect" my thoughts, patterns and my "why's", but also a year to come out and slowly stop hiding behind my pseudonym." If you had the chance to see Marin Blanc's exhibition at the Quai Des Brumes or checked out her 2017 calendar "Deux Mille Dissèque", you probably noticed a slight change in the colours she used. Much more honest and vivid than the year prior, they fall in line with her proudly standing behind her artist's name. My question to you is, if Marin Blanc's shapes and collages could talk, what would you hear?
Marin Blanc, Montreal-based graphic designer and illustrator, for this week's Artful Vision.
Instagram: @marinblanc