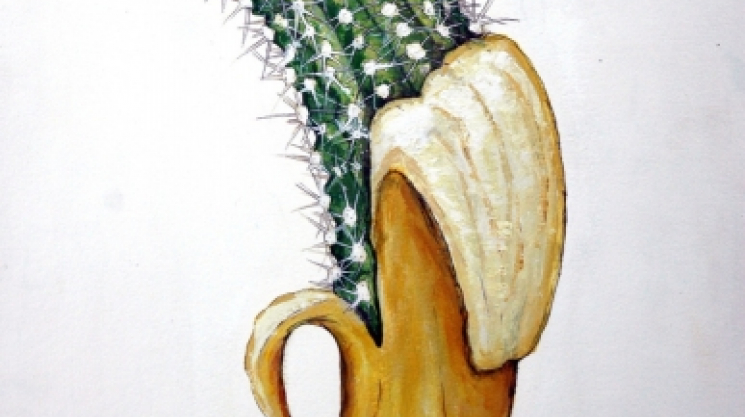 Wed, 05/04/2016 - 09:24 by karyn
"Travel can be one of the most rewarding forms of introspection." -  Lawrence Durrell
It's interesting how in a world that praises diplomas, we still greatly value traveling, experience we never graduate from – that is, on paper. "Live fast, learn fast; grow wiser and stronger," explains Mikaela Kautzky, freelance artist and photographer based in North Vancouver. Feeding off her extroverted personality, Kautzky somehow manages to skillfully render the very same emotions that fueled her desire of creating in the first place. And whether it be through collage, acrylic, paint, ink or photography, it's no different. It's not about the medium, much rather how it's used.
Of art, Kautzky, who will be undertaking a Major in Studio Art at Concordia University next fall, says, "It's kind of what I can pick up and access along the way." But why art, out of all options? Or rather, why not art, amidst all things? The one who occasionally takes pleasure in doodling over Thrasher Magazine issues, stresses the fact that though she hasn't studied art yet, being on the road has brought her a great deal of perspective on life. "I don't really know what I'm going to be doing ten years from now, but what I do know about is the present moment. And right now, I like spending time creating art. [...] Out of all things you can spend tons of hours and energy on in school, art doesn't feel like work."
Needless to say, the artistic process is for Kautzky much more enjoyable than the outcome. Growth is something that comes out of experiences, "gaining perspective [...] and always pushing the boundaries, throwing myself out of my comfort zone," aware there are always bad days, rollercoaster-of-emotions kind of days, in which case she turns to art to express and embrace those feelings.
Looking back on her recent trips to Australia and Asia, Kautzky claims "it [traveling] can either build your confidence or it can really [mess] with it." However, in the light of her on-the-road experiences, she reckons that what she's doing with art now will take her to where she's meant to be in the end. "Sometimes, immediate credit or reward isn't always there, [...] but authentic work never goes to fail. Later on, the authenticity and soul that was put in, ripples out into your experiences, and that's what keeps me going."
Mikaela Kautzky, freelance artist and photographer based in North Vancouver, British Columbia, for this week's Artful Vision.
Instagram: @ghostfacemikillah