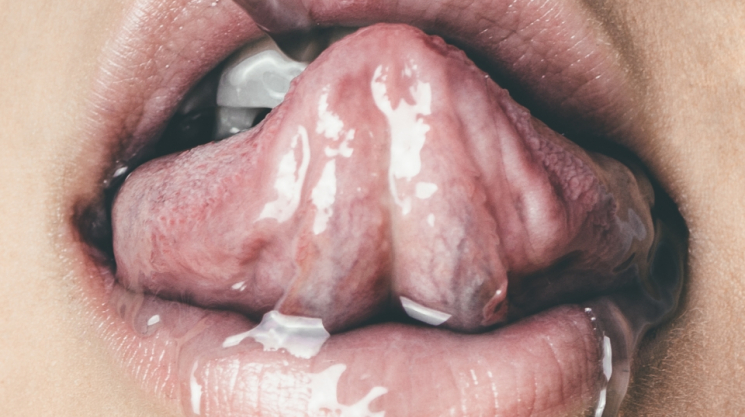 We've all been there: you know you're good at something, but it's just not what you see yourself doing for a living. From that realization, some follow their gut feeling while others stay complaisant. Though Nastia Cloutier-Ignatiev struck everyone as the marketing/entrepreneur type, that wasn't going to cut it for the young artist. Her heart was into photography, and her bold moves and self-confidence proved everyone just how right she was to believe in her career choice.
At 19 years of age, in the midst of her Dawson College degree, fashion and beauty photographer Nastia Cloutier-Ignatiev is taking the world by storm with her signature style and concepts. "It's hard because teachers expect you to be a regular student - go home, watch tv and do your homework - but for me, coming home is about emailing and calling clients, photoshopping pictures and maybe, if I have time, do some homework." She explains that the praise she gets for her work nowadays didn't come easily: she wasn't one to post her work on social media and hope for the best. "[At 17 year old], what I did was I continually sent emails to magazines and [pitching ideas] to companies - people told me no so many times. As I got better, people started answering me."
If at first her massive Instagram following sure did a good job at adding a fame pressure factor, she is now happy to have so many people in awe of her work. "My goal is to somehow enrich my audience and use it to make changes," she explains. And the bigger the audience, the greater the impact her social messages can have. To this, she adds: "Celebrities should stop trying to be the perfect image, and instead pass on a message to young women that you don't always need to be at your 100%; you don't always need to be pretty. You can have fun with makeup, but it shouldn't be something you have to do." Now, if you're familiar with Cloutier-Ignatiev's work, then you know how her recurrent themes: women, lips and eyes - preferably without makeup. "If I use makeup [in my shoots] it's never to embellish someone, it's to do something creative and artistic out of it."
With recent aspirations to work on creative and editorial statements, the talented Montreal-based photographer is grateful for the trust people put in her; street artist MissMe being the most recent endorsement with an upcoming collaboration: "I think this project is going to make me grow as a person, but also make our models grow. Doing it is going to be empowering for everyone." It might just be the beginning of the end for commercial shoots signed Nastia Cloutier-Ignatiev, but, sure why not? As Roy T.Bennett once said, "your only limitations are those you set upon yourself!"
Nastia Cloutier-Ignatiev, Montreal-based photographer for this week's Artful Vision.
Instagram: @nastia.jpg