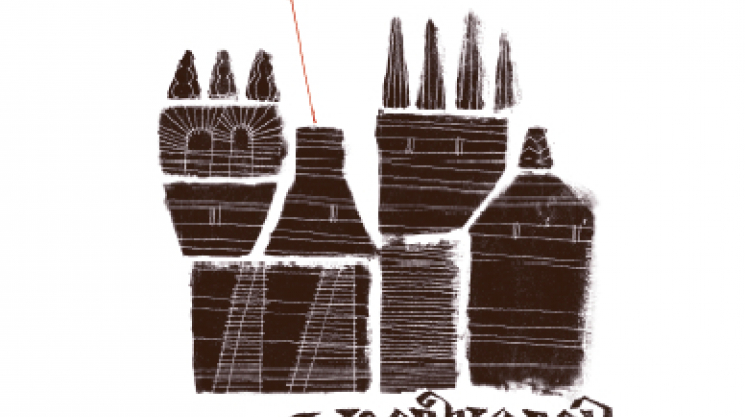 Tue, 01/15/2013 - 09:19 by vanessa
Thumbtacks + Glue is Woodpigeon's first full-length since February 2010's Die Stadu Muzikanten, but the past three years have been anything but quiet with the release of two unofficial full-lengths, Balladeer in October 2010 and Diamonds this past September, to coincide with a North American tour supporting Patrick Wolf, along with multiple EPs and single. Woodpigeon also moved from Calgary to Vienna, Austria, building up his European fan base through multiple festival performances and tours supporting artists such as Junip and Andrew Bird. The UK's Observer declared Woodpigeon a "Best New Discovery" in June, while Post City Magazine called Hamilton's September Toronto performance "awe-inspiring", and the Saatchi Gallery awarded Woodpigeon the "New Talent Award" at their inaugural "Glittering Prizes" that month.
Woodpigeon continues to refine and expand upon his sound with Thumbtacks + Glue, recorded in Calgary, Alberta with producer Arran Fisher and mastered by Ryan Morey. Known for his stunning and heart-wrenching orchestral pop, Thumbtacks + Glue shows off Hamilton at his most diverse, from the crunching guitar of "Children Should Be Seen And Not Heard", the pure pop of "As Read In The Pine Bluff Commercial" to the delicacy of "Little Wings" and the bitter sting of "Robin Song". This is the sound of a songwriter just hitting his stride.
"Edinburgh" is available on 7" vinyl backed by "Little Magnet" on Big Cartel – order here-[North America/UK]. Thumbtacks + Glue will arrive in stores on February 26 in North America on Boompa/Fierce Panda (02/25 in UK).