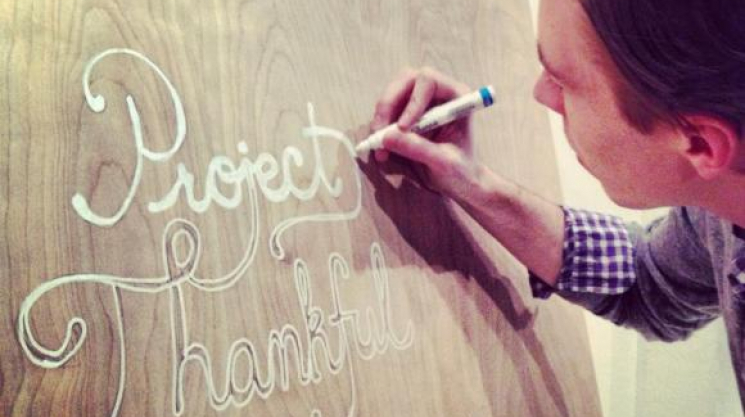 Wed, 05/01/2013 - 14:36 by Natasha Neale
Community is so important, and with the world of social media changing so fast, it clearly alters all the ways in which we interact with people. While the social media world is fascinating and allows us to connect with more people in a fairly easy way, human interaction and connections are still so important, especially within communities.
Today, Exhaling Change launched Project Thankful, a campaign that aims to bring communities online & offline, together, by gathering people and getting them to express gratitude for things they are thankful for.
The online strategy is prepped to get people tweeting about something they are thankful for every day for 31 days using the hashtags #todayimthankfulfor and #projectthankful. The offline strategy uses visual creativity with stickers as well as an art installation placed at The Board of Trade Co. on Carrall Street in Gastown, Vancouver, where you can visit and be able to express what you are thankful for on the actual installation. When the month is over, the piece will be auctioned off and the money will be donated to the Downtown Eastside Neighborhood House.
This is the first project for Exhaling Change, with the goal to bring communities, ideas, and people together by inspiring and creating positive change through a series of projects aimed at different communities using a new concept and installation each time.