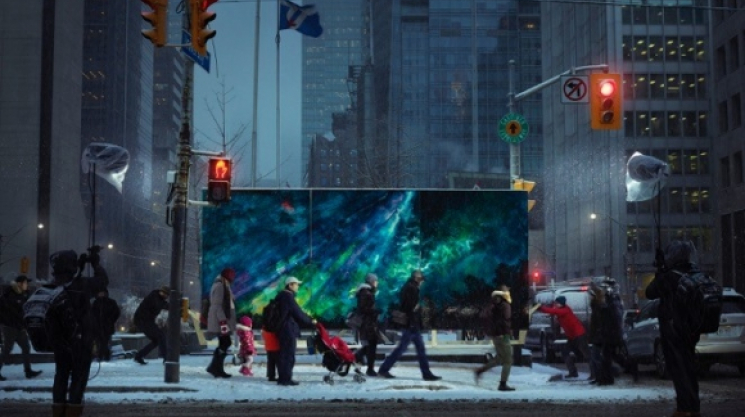 Thu, 06/22/2017 - 13:07 by karyn
Opened to the public for the first time in 1996, Toronto-based Angell Gallery is now known for curating forward-thinking and unconventional exhibitions. Its roster includes emerging and mid-career artists from the globe's major artistic hubs: Toronto, Montreal, Vancouver, New York, London, and Berlin. Part of Angell Gallery's mission is to raise the profile of artists showcasing their work to an international level, and so far, the gallery has been quite successful at doing so, grabbing curators and journalists' attention on a regular basis.
Always challenging the norms within the contemporary art scene, Angell Gallery's programming is quite diverse. Artists who exhibit in the space work in a variety of media including painting, drawing, sculpture, photography, video and digital art.
Current exhibitions include:
Steve Driscoll & Finn O'Hara: Size Matters by Steve Driscoll (May 6th - August 20th, 2017),
Impossible Gardensby Erika Defreitas (June 2nd -July 8th, 2017), and
Delta Flowers by Daniel Hutchinson (June 2nd -July 8th, 2017).
Angell Gallery is open for visits from Wednesday to Saturday, 12 pm to 5 pm or by making an appointment with the gallery itself.
Angell Gallery
1444, Dupont St #15, Toronto, ON
For general and press inquiries: info@angellgallery.com