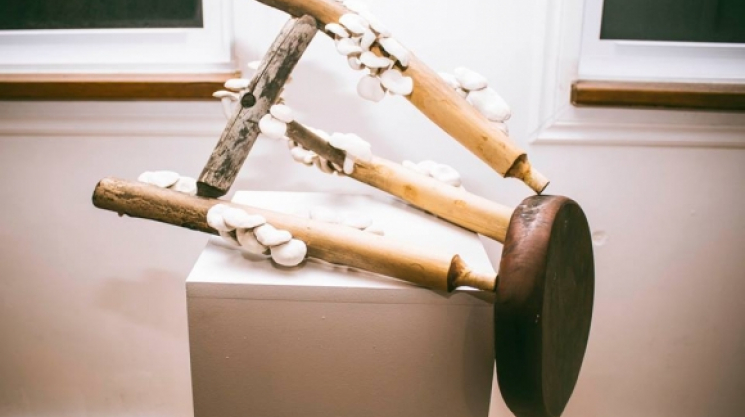 Thu, 04/20/2017 - 16:11 by karyn
Located on the busy Saint-Laurent Boulevard in Montreal, Glass Door Gallery is a DIY multidisciplinary art venue dedicated to support local emerging artists. Often empty with bare, white walls, the space is a popular location for throwing experimental avant-garde art shows.
Gallery owner Brooke Rutner's mission is to make the art space available to local artists who will create a dialogue and contribute to the community. This, the gallery does a lot for financially; instead of charging commission, all that is asked is a small fee or an exhibition donation. For Glass Door Gallery, it's not about seeking out artists they know will sell; it's about giving an opportunity to people who wouldn't necessarily have one in a traditional gallery structure whilst also creating a more relaxed atmosphere for the viewer. In fact, Brooke speaks of her vernissages' as having a "house party vibe." The ultimate goal? Make people gather around visual art as they would around music.
Check out Glass Door Gallery's Instagram account here @glassdoorgallerymtl and for art submissions and bookings, contact Brooke Rutner at glassdoorgallery@gmail.com.
Glass Door Gallery
Multidisciplinary Art Space
4064 Boulevard Saint-Laurent, Montreal, QC