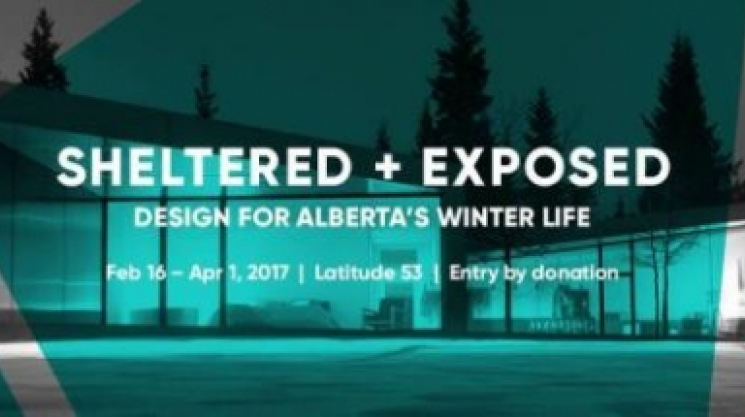 Fri, 03/10/2017 - 14:39 by karyn
Winter; a four-to-six months long defining experience for many. In Alberta, winter's cold climate is often perceived as a challenge to navigate. Hence, architectural designs are conceived with this reality in mind. However, many seem to believe the structures are perhaps too protective and isolating, rather than appreciative of the season.
Inspired by both Montreal's Maison de l'architecture du Québec (MAQ) "Vivre et concevoir la neige au Québec" and the city of Edmonton's "Winter City Strategy," MADE and Latitude 53 are proud to present "Sheltered + Exposed." Featuring over 20 recent Albertan architectural projects that exemplify ways in which design can support enjoyment of winter life, the exhibition aims to offer "a discussion on the duality of shelter from and exposure to winter conditions."
The opening reception for "Sheltered + Exposed" was held on February 15th, but the show will run until April 1st, 2017. Latitude 53 is open Tuesday to Friday from 11:00 AM to 7:00 PM and Saturdays from 11:00 AM to 5:00 PM. For additional information, contact info@latitude53.org.
Sheltered + Exposed
Latitude 53
10242 - 106, Street Edmonton, AB.