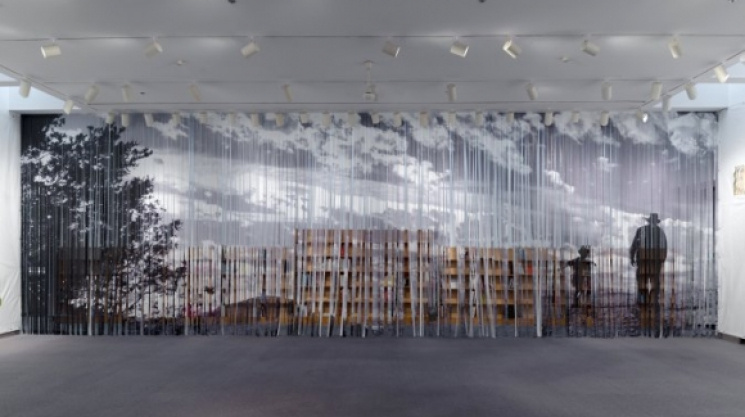 Fri, 03/17/2017 - 15:36 by karyn
Central to this year's Capture Photography Festival, Song of the Open Road is a new exhibition bringing together artists from Canada, Eritrea, Ireland, Sweden and the US. The works presented will be displayed inside, outside and across all of the gallery's spaces, embracing a different set of approaches and conceptions. From visually rich and intellectually complex to pixelated and moving-image works, expect a conceptual exhibition in which ideas rooted in photographic histories are questioned - veracity, recollection, remembrance, belonging, staging - to name a few.
If you're one to enjoy the "what you see isn't what you get" kind of exhibitions, Song of the Open Road should be added to your 2017 must-see art shows list. The collective exhibition is set to run from April 1st to June 18th, 2017. Participating artists are Vikky Alexander, Robert Arndt, Gerard Byrne, Jacqueline Hoàng Nguyễn, Kelly Jazvac, Kelly Lycan, Niamh O'Malley, Dawit L. Petros, Greg Staats and Lisa Tan.
The Contemporary Art Gallery is open Tuesday to Sunday from 12:00 PM to 6:00 PM and admission is free! For more information, please email contact@contemporaryartgallery.ca.
Song Of The Open Road
Contemporary Art Gallery
555 Nelson St, Vancouver, BC