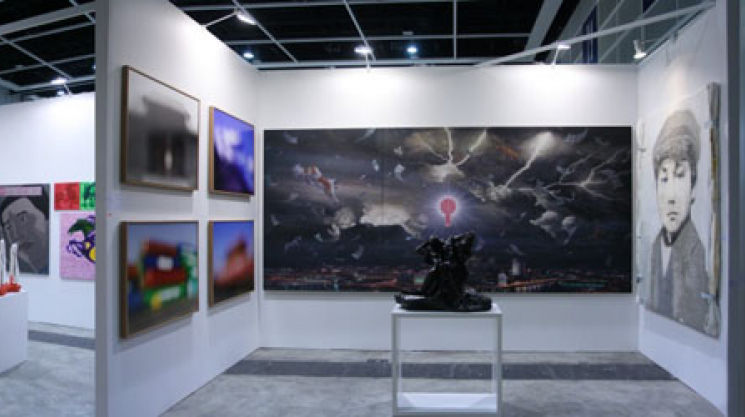 Mon, 09/05/2016 - 08:22 by karyn
To reflect on the warmer days of this season, Art Beatus in Vancouver has curated a summer group exhibition showcasing international talents, with a particular focus on contemporary art.
In this group showing, expect to find Joe Chang's whimsical and picturesque watercolor paintings that were used in his 2002 animated short film "The Chinese Violin." Then, as Chang depicts an emigrating family in hope of a better future in Canada, Ross C. Kelly's work focuses on cityscape photocollages constructed with tiles of photographs of the same scene, shot several times in multiple conditions. His seamlessly ever changing rendering of cities meets Shyh-Charng Lo's oil paintings of dreamlike mountains and sea landscapes, evocative of a "tranquil, and even perhaps a nostalgic world that still has an element of immanence, of the here and now." To complete the "Summer Group Exhibition" is artist Shinsuke Minegishi, with his compelling and fascinating imagery. Using various print methods, he provides the art appreciator with technical precision and colorful layered pieces.
"Summer Group Exhibition" is a free admission showing brought to you by Art Beatus in Vancouver. The group show is set to run from July 15th to September 9th, 2016 -- so there's still time!
Art Beatus (Vancouver) Consultancy Ltd.
108 - 808 Nelson Street, Vancouver, BC
© Photos: Art Beatus Vancouver