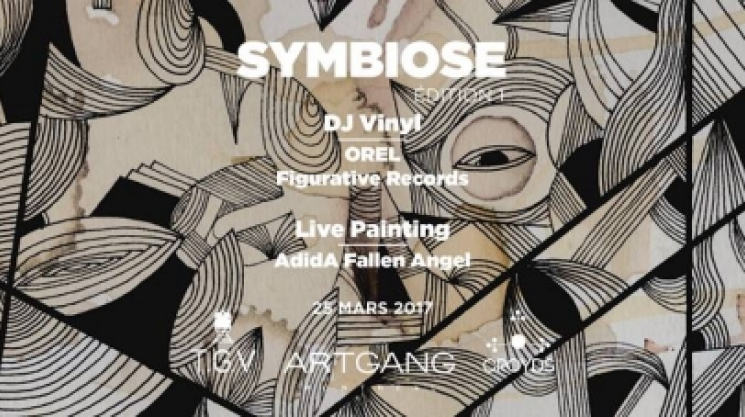 Thu, 03/23/2017 - 14:50 by karyn
It's always to fun to see galleries and artists come together to provide new experiences for the viewer and Montreal just seems to be a hub for it. Over the years, more and more are abandoning the rigid format that traditional gallery exhibitions offer.
Come March 25th, 2017, a new series of events is launching at Artgang Montreal. Celebrating both music and art, Symbiose's first edition will revive vinyl through live-painting and DJs who will be performing together for three hours. Saturday's event will showcase international visual artist Adida Fallen Angel, and DJ sets Figurative Records and OREL (house, funk, disco).
Times & Tickets: Saturday March 25th, 2017 from 10:00pm to 3:00am.
Please note that Symbiose is an 18+ event. Pre-sale tickets are 10.00$ (available for purchase on the Beavertix ticketing website), and door tickets are priced 15.00$.
Presented in collaboration with Croyds, TGV and Artgang Montreal.
Symbiose (Edition 1)
Artgang Montreal
6524 rue St-Hubert, Montreal, QC