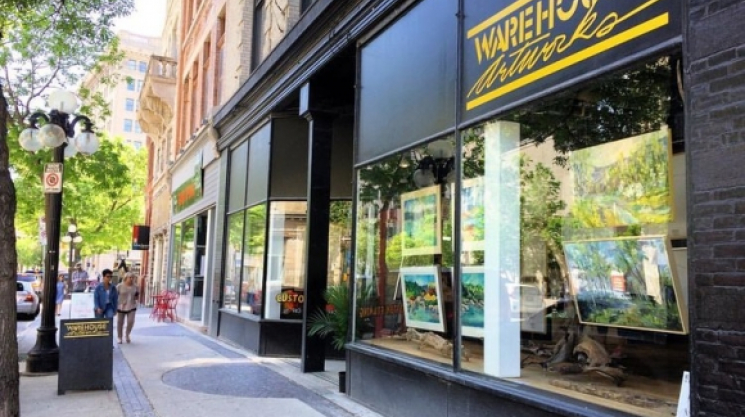 Thu, 07/20/2017 - 09:56 by karyn
Well established in Winnipeg's tightly knit art community and picture framing business, Warehouse Artworks also hosts exhibitions, and carries a large selection of work by local and regional artists. Represented artists' genres range from conservative to the contemporary and from realism to the abstract, including paintings, posters, photographs, prints and more. The well sought-after gallery's framing services include, to list a few, custom picture framing in wood and aluminium, creative mat cutting, acrylic, dry mounting and laminating.
 A regular participant of Winnipeg's 'First Friday in the Exchange' - a popular monthly art event which takes place in the city since 2010 - Warehouse Artworks presents a new show opening on the first Friday of every month. Current and upcoming exhibitions include:
-  
Juxtaposition by Anne-Marie Bernier and Ed Mathis (July 7th - July 21st, 2017), and
-  
My Manitoba Home by Les Brandt (September 1st - September 15th, 2017).
 Warehouse Artworks' opening hours are Monday through Friday from 9:00 am to 5:30 pm, and Saturday from 10:00 am to 5:00 pm.
Warehouse Artworks
222 McDermot Avenue, Winnipeg, MB
Instagram: @warehouseartworks