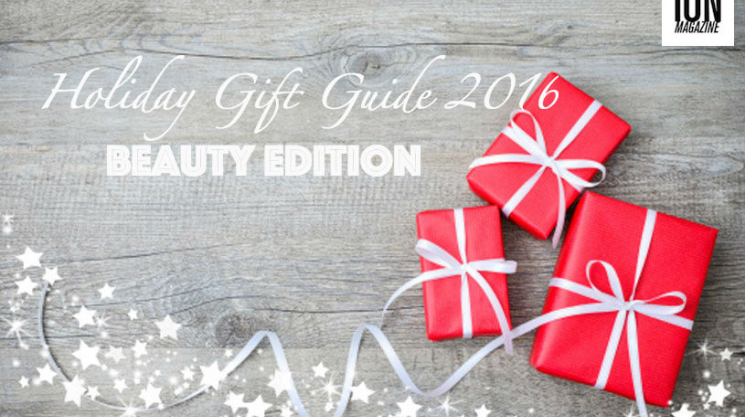 Thu, 12/01/2016 - 08:15 by karyn
Here are some of our favourite beauty Wants & Needs from the past year to get you in the shopping spirit -- or to grab if you're lucky enough to nab a holiday bonus this year!
Artful Dodger Tattoo Balm
After you get inked, you'll want to maintain your new skin art. In order to do that, you'll need Artful Dodger Tattoo Balm made in Moncton with coconut oil, hempseed (infused with chamomile and calendula for extra soothing properties), Shea butter, vitamin E and bees wax - the best kind of wax (according to bees). Besides rubbing it on your fresh tats, this balm can revitalize old ink and is great for dry skin because it helps fight itch. Doesn't itching suck? Nobody likes to itch. Put the balm on. Check it out here. $20.
Frank & Oak Beard Wash
You have a beard (maybe). You want it to look nice. You want it to smell pretty. You want to get bits of last night's dinner out of it. How do you do that without shaving it off completely? With Groom's Beard Wash from your pals at Frank & Oak you can put those clippers down and get the cleanest imperial fuzz you deserve. This beard shampoo is specially formulated for regular use and has cooling properties - science! - to make the skin under your beard feel really awesome. Get it now to get those bits of taco shells out of your bristles. Check it out here. $25.
Les Tatoués Temporary Tattoos
Thinking of getting a tattoo but not looking for something permanent? Try these temporary options from family company, Les Tatoués. Designed by Jean-Sebastien Poupart in Montreal, you get two sheets of temporary tattoos that feature some nautical stuff like lobsters, rope and dice. Makes sense, right? Sailors play dice when they're not roping lobsters … or do they? Doesn't matter. You'll satisfy your craving for a tattoo without actually inking your skin. Who knows, you may even love this temporary option so much that you'll want to turn it into the real deal. (And if you do get one, don't forget to pick up some Artful Dodger Tattoo Balm. $7.
Quip: Electric Set Toothbrush
You brush your teeth twice a day but do you really brush your teeth? Most people just move their toothbrush up and down for 30 seconds until their mouth feels minty. With the Quip electric toothbrush you can really brush your teeth. Plus, it looks cool which is all that matters. You'll have good oral health, a toothbrush that looks pretty and your dentist will be all like, "Dang. Your teeth are so clean. Nice." $40 starter set.
Milk Makeup
Milk's multifunctional, high-tech formulas built for the girl on the go who spends less time getting done up, and more time getting stuff done. The line's categories include eye, lip, face, skin, and hair, with eco-conscious ingredients such as lavender, avocado oil, shea butter, and coconut wax. The team came up with some cute New York references for the brand, such as the Milk Highlighter called "Lit" after the bar in the Lower East Side. Check out the "It's All A Blur" kit. $48.
Kent Military Brush
The military brush is a classic example of simple, functional utility as applied to product design. It is light and packable, making it a handy travel companion for military men and civilians alike. This brush is available in a dual timber design that features a beautiful satinwood back and a beech wood base. It is gloss sprayed to accentuate the natural shimmer of the satin wood and is filled with stiff pure black bristles or soft white bristle for men with fine or thinning hair. $80.
Retreat Spa Box by Present Day Gifts
Create moments of relaxation and rejuvenation this busy holiday season with this Present Day Gifts spa box. Each box contains: Wildwood rose bath salts; a LoversLand lavender soy candle; Artifact Skin Co. mint-clementine lip balm; Hornby Island Soap Co. clay and virgin olive oil cleansing bar; Wildwood rose facial spray; and a deep sea natural body bath sponge. $110.
For additional gift ideas, check out our Holiday Gift Guide: Fashion Edition and Gourmet Edition.