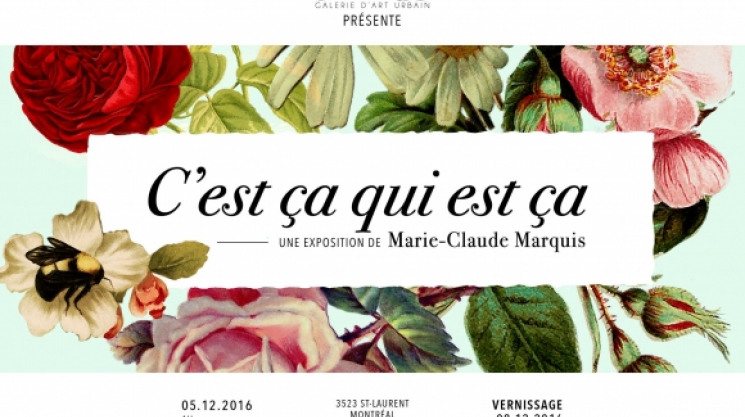 Wed, 12/07/2016 - 08:27 by karyn
Explicit swear words, Québécois slang, and hilariously on-point pop references, all created in beautiful calligraphic detail – Marie-Claude Marquis must be nearby! 
Just in time for the holidays, Station 16 Gallery is thrilled to announce the opening of C'est ça qui est ça (It Is What It Is), an exhibition by local graphic designer and visual artist Marie-Claude Marquis. The vernissage will take place this Thursday from 6:00 - 9:00 pm.
December 5th - January 5th 2017
Vernissage: December 8th 6:00 - 9:00 pm
Station 16 Gallery: 3523 Boul. St-Laurent, Montreal, Quebec, H2X 2T6
Metro: St-Laurent or Sherbrooke
Free Entry