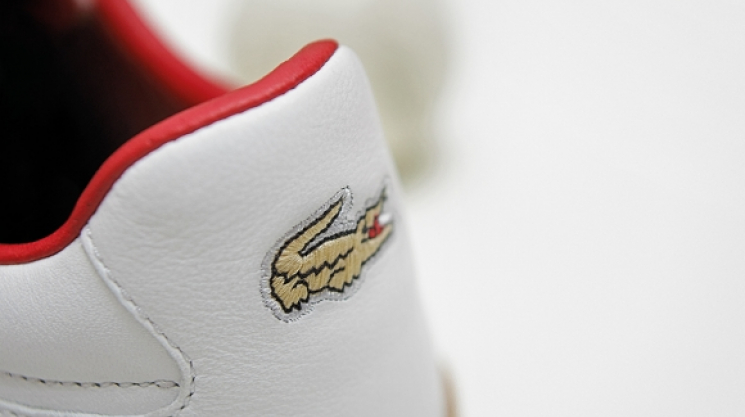 Thu, 03/24/2016 - 08:57 by vanessa
LACOSTE L!VE and Addict Miami come together to celebrate the 30th anniversary of the iconic LACOSTE Dash silhouette with a limited edition, two sneaker collaboration. The collaboration takes clear influence from the brand's origins on the tennis court, and will be launching this weekend at the Miami Open.
Referencing the tennis racket, the first in this collaboration will have only 450 pairs available at select top tier global retailers worldwide. Done in a classic white goat leather, with details including; perforations on the side panels and toe, beige croc branding, gum soles, and white tennis ball felt adorning the entire tongue-referencing the white racket used by René Lacoste on court. "The Racket" will be available in Canada exclusively through J2. 
Next there is the more limited of the two, which references the tennis ball. This re-imagining of the Dash features; a sports-inspired technical mesh upper, tennis ball felt tongue, and dyed goat leather for the rest. Done in tennis ball yellow, this part of the collaboration will be limited to only 50 pairs and will be sold exclusively at the Addict Bal Harbour, Miami location.
"The Racket" will be released on March 28th, and available exclusively in Canada through the J2 locations in Metrotown and Richmond Centre, with online sales taking place starting at 12 AM the same day.