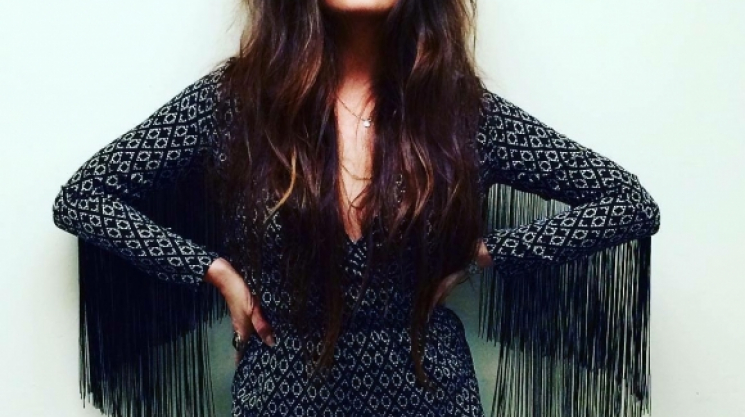 Mon, 07/18/2016 - 09:44 by karyn
The Local: a tête-à-tête with some of the scene's hardest working heroes.
Erica Peck is a Dora award nominated actress and singer, best known for starring in the Mirvish production of We Will Rock You. She has starred in international and national productions of The Wedding Singer, Stratford's You're a Good Man, Charlie Brown, Hairspray, and most recently was seen in the Toronto production of Kinky Boots. She has also been seen on MTV's the Aftershow, ETalk daily, and MUCH. She is also the owner and head stylist of WILDTHINGVINTAGE.
Where do you live?
I live in the West Queen West area of Toronto, Ontario. It's filled with art galleries, small businesses, interesting restaurants and I can't imagine living anywhere else.
Favorite breakfast spot?
My favorite breakfast spot is Sneaky Dee's. I'm a huge fan of Mexican breakfast and the size of their meals will cure any hangover. It's such a quintessentially "Toronto" spot. Rough around the edges, but colorful and fun.
Favorite late-night eats?
Grand Electric is just down the street, and there's nothing better than a few late-night tacos washed down with their anytime $4 whiskey shots.
What are some of your favorite things to do in the city?
I'm a big treasure hunter, so my favorite things are wandering through Parkdale (my favorite garage-sale hunting grounds), visiting the St. Lawrence Antique market on Sundays, checking out some new theater, and heading to the islands on sunny days. I think the best thing to do in the city is to pick a neighborhood and just explore. It's the best form of entertainment – people watching, bumping into friends, and maybe bit of shopping.
Where is your go-to place for clothes shopping?
Well, I run my own online vintage clothing shop, so I'm VERY biased. WILDTHINGVINTAGE for fun party pieces and comfortable vintage denim, but when I'm out and about I really love Hayley Elsaessar -- she's doing the most exciting things with vibrant colors and patterns in the city. Public Butter for more vintage, TSOQ for frills, pink and lace, Tatyana has an awesome 50's pinup aesthetic, and urban outfitters and Zara are always great for basics.
Drink of choice?
A shot of Tequila, or Appleton's rum and diet Coke.
Favorite local gallery or artist?
Jessica Gorlicky does beautiful pop and performance art, while  Birdo and Ansr make some badass street murals hidden all over the city. Free, inspiring and colorful.
What you love about your neighborhood?
In my neighborhood, creativity and art reigns supreme. I'm so proud to live in a city that so safe, and in a neighborhood that works together. We are one block from CAMH, and I feel safe and like I am part of a functioning community for people from all walks of life. Picking a street and wandering down is the best form of entertainment and the best way to see everything Toronto has to offer.
What is a spot that no longer exists that you really miss?
FASHION CRIMES. Pam Chorley had her shop on the original trendy section of Queen St. well into an era that saw it shift from small businesses to huge big box chains. She stayed strong, and hand sewed beautiful and unique dresses that you couldn't find anywhere else. Her prices were incredible, her staff were kind, and they even had a prom/bridal registry so you never had to worry about someone wearing the same dress. Never forget!!
Conversely, what's a new place that you've discovered?
We've been hitting a lot of hidden patios, and we LOVE the vibe of Lipstick and Dynamite, a vegan restaurant/great bar that has a velvet art gallery, hidden backyard patio, and is always showing a great 80s movie.
Where/when can you shop from WILDTHINGVINTAGE?
24 hours a day, 7 days a week at www.wildthingvintage.etsy.com and at Arts Market, 846 College St.
Instagram @wildthingvintage