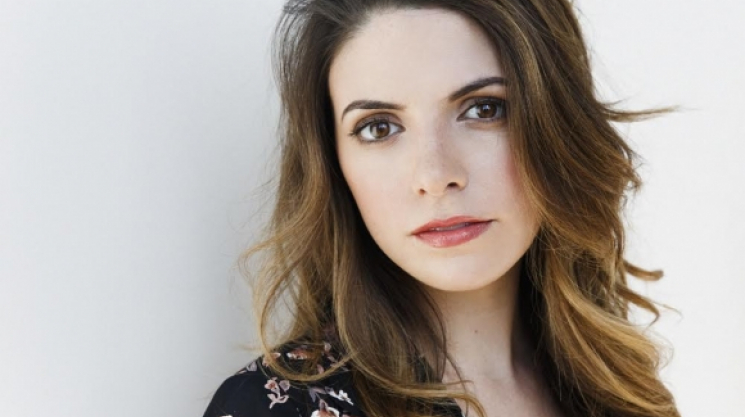 Tue, 07/12/2016 - 09:46 by karyn
The Local: a tête-à-tête with some of the scene's hardest working heroes.
Erin Agostino is a Toronto-based actress originally from Montreal, Quebec. She is a graduate of the Dawson College Professional Theatre Program. She has been nominated for two Gemini awards for Best Ensemble Cast in CBC's 18 to Life. Recently you can find her on Crackle's The Art of More, CW's Beauty and the Beast, Netflix's Hemlock Grove, ABC's Quantico and as Miss Nina Bloom on CBC's Murdoch Mysteries. Also keep an eye out for Spring 2017 where she'll play Chrtistina Onassis opposite Katie Holmes and Alexander Siddig in The Kennedy's: After Camelot on REELZ. 
Where do you live?
I live in Toronto. Little Italy.
Favourite breakfast spot?
I love Bar Raval for breakfast. Their coffee is a dream along with a little Jamon Croissant in the morning.
Favourite late-night eats?
Bar Isabel is a go-to or the occasional Lobster spoons at One Restaurant and 416 Snack Bar has never failed me for a late night reuben.
What are some of your favourite things to do in the city?
I can always go for an afternoon at the AGO -- it's nice to just be surrounded by art every now and then -- followed by a glass of wine on a patio. Paint-lounge has been a huge creative outlet for me. You can show up, buy a canvas and paint for as long as you need. I frequent City Dance Corps on Queen Street for my ballet fix and Barreworks on Queen as well has literally become part of my daily routine. Best workout, best staff!
Where is your go-to place for clothes shopping?
I have a deep obsession with Reformation but if we're talking solely Toronto-based shopping I would say I'm usually head to toe Aritzia. There's also some really nice finds at Smoke and Ash on Queen Street, and usually can't leave Oak and Fort without a receipt.
Drink of choice?
Beer. My blood is Montreal.
Favourite local gallery or artist?
My father [Andrew Agostino] is my favourite artist and will be exhibiting his art at the Etobicoke Civic Center Art Gallery from July 13 to August 10th. Check out his website too.
What do you love about Toronto?
I love how there's always something new to discover in Toronto. Whether it's a new restaurant, music festival or even an area of town, there always seems to be that feeling that you can't keep up with everything going on. Just recently I was shooting at the Scarborough Bluffs Beach and was completely blown away by the beauty of it.
What is a spot that no longer exists that you really miss?
Well, I wish it was February 2nd, 1969 and I was inside the Masonic Temple's Rock Pile watching Led Zeppelin. Can we bring that back? Maybe?
Conversely, what's a new place that you've discovered?
I think everyone probably knows about this little hidden gem by now but I only recently discovered The Walton on College. Amazing cocktails! 
IG @erinblaira