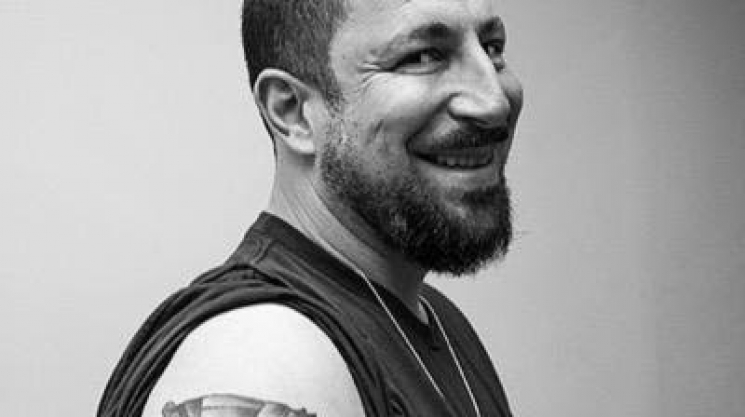 Mon, 08/29/2016 - 09:59 by karyn
Joel Solish is a tastemaker who makes people crave and want the very best in sustainable food. Joel is known to be a leader in the movement to promote everything local and sustainable in Southern Ontario, and is always being seen in kitchens and on farms around the province. With over 15 years as an expert in marketing and reputation management in the hospitality and tourism markets, Joel's clients rely on him to get results. He takes the time to understand everyone he works with. In short, Joel makes people hungry. 
Where do you live?
North of the tracks at Dupont and Spadina, we call it South Hill. 
Favourite breakfast spot?
Schmaltz Appetizing – because it is a throwback to when I was a kid, I can walk there, and it feeds my neshama (Hebrew for 'soul').
Favourite late-night eats?
A bowl of cereal or ice cream on my couch, unless it is summer and then it is strawberries or cherries.
What are some of your favourite things to do in the city?
My ideal day: Spending Saturday morning at the farmers market at Evergreen Brickworks. First it is breakfast with Mom, and then catching up with all of my favourite producers, and any friends of chefs that happen to be there. Then a possible trip to Bespoke Butchers in liberty village, to stock up on some meat for the week, or a weekend BBQ. After that it is off to The Rolling Pin for a treat.
Where is your go-to place for clothes shopping?
I have to admit I am totally addicted to online shopping, and finding great deals. I love tee-shirts, so I often buy basics at Old Navy, and then anything else from a multitude of other sites, or just get something custom printed at Hardboiled.
Drink of choice?
Craft beer year round, or in the winter it is often a Manhattan or Paper Plane, and in the summer an Aperol Spritz or just straight up bourbon or rum.
Favourite local gallery or artist?
I have many friends that are great photographers and designers, most working on food of course, so I like to follow their work. Notably, my friend Dana Harrison, who along with her partner created Batch Cookbook. Also, Brilynn Ferguson, who does a series called "Industry Ink" focusing on tattooed hospitality folks.
What you love about your city and/or neighbourhood?
I love Toronto, so hard. I have been to a lot of places around the world, but Toronto holds the key to my heart. All of the diverse communities and neighbourhoods is what makes us so special and unique. I love going to the suburbs to track down some special ethic food, finding it and absolutely being blown away. I also like leaving, and coming back, because it reconnects me with what I love about it so much. One of the best views is coming from the east end of the Gardiner, off the Don Valley Parkway, and seeing the downtown core, or even better, from Toronto Island.
What is a spot that no longer exists that you really miss?
I miss the original Spadina Jewish delis like Switzer's, which was a family favourite growing up. I have fond memories of being a little kid and making the trek down from North York for a corned beef sandwich and a pickle.
Conversely, what's a new place that you've discovered?
A food writer friend of mine, Suresh Doss, recently took me to M&J's Eastside Deli, a small joint in Birch Cliff, where they make everything from scratch and are putting out a really solid menu. It is run by a couple, and they have only been open about eight months. Their concept is a paired down New York style deli, and it seems that the neighbourhood has really taken to their food. They have lineups on the weekend for brunch.
Any shout-outs?
I want to also give a shout out to my childhood friend Anthony Rose for making my neighbourhood a better place to live with his five restaurants that are all within a five minute walk of my house. Any reason for my friends to come visit me in my hood make me a happier.
Photo Credit: Brilynn Ferguson
Instagram: @foodie411