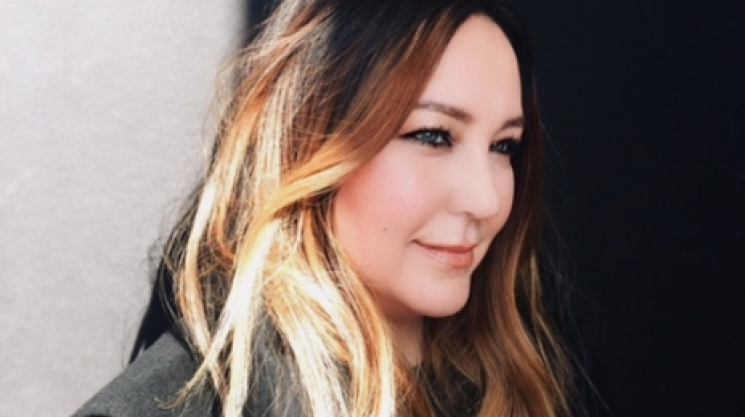 If you own a TV or have perused a fashion magazine, chances are you've seen makeup artist Lucky Bromhead's work. Lucky is known for her easy going yet sparkling personality on set as well as over 20 years experience as a makeup artist. Her current role is as personal makeup artist to Schitt's Creek stars Catherine O'Hara and Annie Murphy, TV personality Jessi Cruickshank, and Def Jam recording artist Alessia Cara.
Where do you live?
I live in the area of Parkdale in Toronto.
Favourite breakfast spot?
I love going to Patois on Dundas. It's a Chinese Jamaican joint and they do eggs Benny served on Jamaican beef patties. It's stupid how good it is!! Plus the vibe there is on point.
Favourite late-night eats?
Bar Isabel, Hawker Bar or 416 Snack Bar.
What are some of your favourite things to do in the city?
I love taking advantage of all the local flavour and ethnicities that reside in Toronto. So, culinary adventures are always fantastic here. The local music scene is amazing, and we have great galleries here too. I always try to support local, whether it be Toronto or Canadian. I also love riding my Vespa around as soon as the weather allows and exploring neighbourhoods I don't know. Summer in Kensington Market is fantastic.
Where is your go-to place for clothes shopping?
I'm currently super into VSP, a designer consignment shop on Dundas St.
Drink of choice?
Bourbon.
Favourite local gallery or artist?
Check them on Instagram: @tylertilleylovesyou (TO boy in Thailand), @ansermysteriousdate, @brightlimelight, @hermannaudrey, @tydear
What you love about your city?
I love that Toronto has such a rich and diverse range of ethnic backgrounds. There are always amazing things going on here like TIFF, Caribana, Pride... And despite what the rest of Canada thinks, Toronto really does have an endearing sense of modesty about itself that I really like.
What is a spot that no longer exists that you really miss?
Okay, I'm gonna throw it way back here. There was a bar/restaurant/dance spot in Parkdale called Abdul's Corner Store in the 90's that always went after hours. I can't remember the food but I always remembered the great times I had there! Also, my fave Ethipiopian food spot Addis Ababa on Queen W. I will forever mourn not being able to hang on the patio there.
Conversely, what's a new place that you've discovered?
A little Punjabi pop up in Kensington Market called Grand Trunk Road. Insanely good!!
See Lucky's work in action on CBC's Schitt's Creek or follow her on Twitter & Instagram @luckymakeup