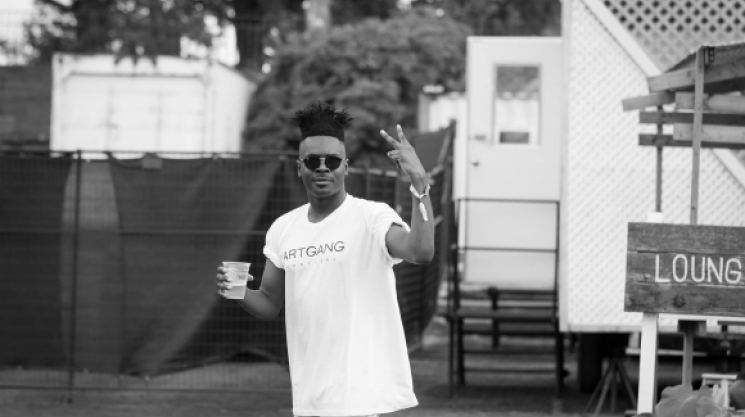 Mon, 03/28/2016 - 06:14 by karyn
DL Jones is a true man about town. A renowned (and practically omnipresent) promoter, host and event planner in Montreal, he started out flyering for an afterhours spot in 2003 and worked his way up from there. Now, whether he's organizing one of the Naive Melody events, a creation of Arcade Fire's Win Butler and Régine Chassagne, Herve K and himself, or acting as the MTL ambassador for Diplo's Mad Decent parties, he's been a rock in the Montreal nightlife scene for well over a decade. In an interview back in 2011 he said, "Ultimately, I don't know where the finish line is. There is no finish line. There will never be that one party where I'm like, 'All right, cool, I made it.' I don't really know what else I would be doing 'cause [...] it's what I'm good at." That may be the case, but we think the Naive Melody night at the PHI Centre back in September when Madonna showed up and played a cowbell could be a contender.
Where do you hail from?:
Montreal, Mile-End
Favourite spot for breakfast? I don't get out much for breakfast but if I wanna go out to a nice one it would be Bagel ETC on St-Laurent. However, if I wanted to go to a total greasy spoon joint it would La Binerie on Mt-Royal. That's a proper Quebec breakfast right there.
Favourite late-night eats? The Main. I usually like going there and killing two birds with one stone by getting the smoked meat poutine.
What are some of your favourite things to do in the city?
I don't get up to a whole lot when I'm not working on events, however I do enjoy festival season in the summer -- Montreal Jazz Fest and Osheaga being my two favourites.
Where is your go-to place for clothes shopping?
OTH boutique downtown, Ibiki on St-Laurent, and Artgang on St-Hubert.
Drink of choice? Rye and ginger.
Favourite local gallery or artist?
For a gallery, Artgang. Favourite local artist at the moment has to be Miss Me.
What you love about Montreal?
The bilingualism. I think people underestimate how valuable it is to live in a city where most people speak two languages. There might be a small fraction of people who don't get it, but I still think it's one of the main factors that put us culturally ahead of most other cities.
What's a spot that no longer exists that you really miss?
Euro Deli! That spot was really a pillar of the plateau. A true HQ for the homies. I used to go there about three times a week and get the pesto tortellini or the spinach calzone. It was the best.
What's a new spot that you're into?
Henrietta is a cool new spot I like in the mile end. It's got the neighbourhood bar feel but with a genuine European touch.
Photo: Susan Moss