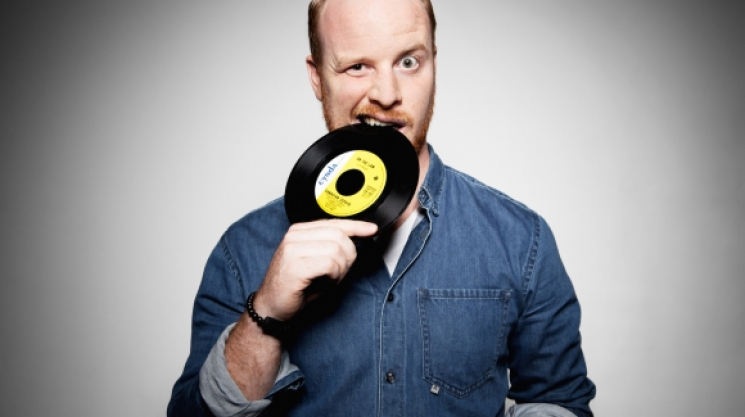 Tue, 10/11/2016 - 11:33 by karyn
The Local: a tête-à-tête with some of the scene's hardest working heroes.
Paul Murphy, better known by his stage name Skratch Bastid, is a world renowned DJ and producer. He is a three-time winner of the coveted Scribble Jam DJ Battle and is currently a global ambassador and judge for Red Bull's Thre3style DJ competition. Known for his comfort and versatility in different styles -- hip hop, funk, disco, club, rock and just about anything that makes people dance -- Skratch Bastid has showcased his skills in over 30 countries. Every summer he celebrates his culture in various cities across Canada through an event series called Bastid's BBQ. In 2008 he became the first ever Canadian DJ to be nominated for the Juno Award for Producer of the Year, proving that he's just as comfortable in the studio as he is on stage. With unrivalled technical skill, a sixth sense when it comes to play selection and an infectious charisma on stage, many have said that Skratch Bastid is probably your favourite DJ's favourite DJ. He even has his own hot sauce.
Where do you live?
 I've lived in Toronto for the last eight years, now in High Park/Roncesvalles.
Favourite breakfast spot? 
 The Ace Hotel.
Favourite late-night eats?
Taste of China or Thompson Diner or Pat's Homestyle, depends what I'm in the mood for!
What are some of your favourite things to do in the city?
Dig for records, check out concerts/parties, Raptors/Jays, play basketball, go out to eat at the 1,000,000 great restaurants in the city.
Where is your go-to place for clothes shopping?
Livestock.
Drink of choice?
Dark N' Stormy.
Favourite local gallery or artist?
Fiya Bruxa.
What do you love about TO and your neighborhood?
Toronto is a big, vibrant, busy city with a piece of every country & culture in the world represented. All those things contribute to amazing music & food scenes, which are pretty much the two most important features of a city for me. High Park/Roncesvalles is the chillest neighbourhood in Toronto, I love it. The park is beautiful and big, and Roncesvalles Ave. has great restaurants (Hopgood's, Cubana, Cafe Polonez, Ace) & just about everything you need as a resident in the area. Great access to transit (subway, streetcar, UP Express). It's far enough from downtown that it doesn't get too congested, but it's also really quick to get downtown if you need to. 
What's a spot that no longer exists that you really miss? Likewise, what's a new spot that you've discovered?
I miss the Bump & Hustle nights with Paul E. Lopes & Tullski. I miss the monthly night I used to do at The Drake Underground before I moved here (which is why I wanted to do a show there again next week). I miss the Kool Haus and The Guvernment for the shows they could put in those size rooms close to downtown. As for new spots, I did a party at Hearn Generating Station with the Yes Yes Y'all and Dudebox crews and that was amazing! Crazy place for a party. Would love to rock there again. Bastid's BBQ in the future??
Skratch's upcoming Canadian tour dates are:
This Friday, October 14th at the National Arts Centre in Ottawa
Saturday, October 15th at The Opera House in Toronto
Saturday, November 12th at The Casino Nova Scotia in Halifax
Check out skratchbastid.com for more info.