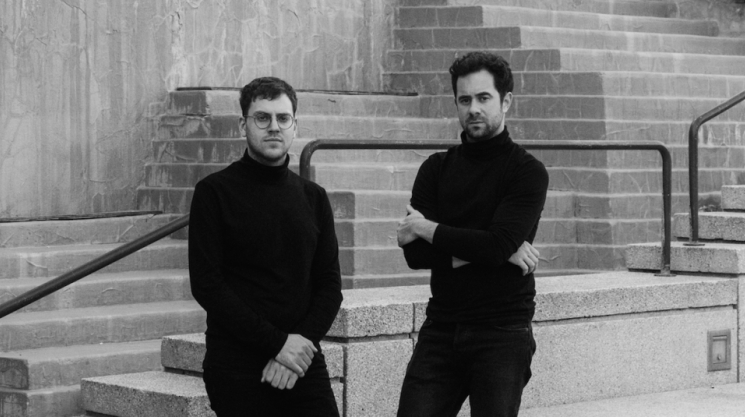 Wed, 02/22/2017 - 11:40 by karyn
Though currently quite hyped across both contemporary and classical scenes, it was really just over a year ago that Montreal-based pianist Jean-Michel Blais was playing for an audience of one. That is, unless you counted a few roommates and neighbours that could sense him gracefully stretch his fingers across his apartment's old upright in the early a.m. hours, some more willing to hear this than others.
Plucked from obscurity, he released the well-received Il LP through CanCon rock hub Arts & Crafts last year, and has just unveiled plans to deliver a genre-crossing cut-up EP with ambient electronic artist CFCF (a.k.a Michael Silver). The ambitious Blais also has his eyes on film work, and if he plays his cards right, he could start pitching sounds to a recent convert: director M. Night Shyamalan. Going by the filmmaker's Twitter account, he's been writing his next twist-heavy screenplay while listening to Il.
Writing the new film to 3 inspired albums. Potential by @therangejames, Alexandre Desplat's score to The Prophet, & II by @jeanmichelblais

— M. Night Shyamalan (@MNightShyamalan) February 12, 2017
"I think we're trying to reach him just to say hey," Blais tells ION over the phone from his place in Montreal.  Though neither the pianist nor his manager's sixth senses are attuned to Shyamalan's wavelength at the moment, Blais would be stoked to see this through: "I didn't understand if the tweet was 'hey, I'm listening to this' or 'hey, this is inspiring!' It could be an eventual collaboration?"
Team-ups are big for Blais right now, the composer set to release Cascades with CFCF this spring. It's a perfect partnership, with Silver adding aureate peals of electronics to Blais' minimal, melodious fingering. The pair were introduced through Arts & Crafts, with early meetings easy to coordinate once they realized they only lived two blocks away from each other. "I compare it when you learn a new word and you start hearing it everywhere. I started seeing him everywhere. He was probably there before, but I couldn't decipher him from the rest."
The five-song Cascades features fresh pieces from the newly-developed duo like "Hypocrite," which begins with contemplative piano musings before Silver affixes hyperactive, skittering house synths to the arrangement, a move Blais describes as being both cheesy and transcendent. To him, working with CFCF has let his imagination grow.
"I'm so limited because I'm born and raised in piano. That's where Mike is such a nice complement, because he's so good at creating sounds and layering them," Blais explains of the textural differences between the two, though he adds that he's been fooling around with boundary-less, multi-tracking music production program Ableton Live of late. "I was as excited as when Beethoven knew how many people he could write for," he continues. "Today's producers are classical composers. The limit is yourself, with Ableton."
Whether it's Silver adding glass harmonica-like computer noise to Il session outtake "Hasselblad 1," the pair weaving a tense electro-acoustic tapestry on "Two Mirrors," or delivering a long-form tribute to John Cage's "In a Landscape," it's clear that there's chemistry on Cascades. Furthermore, Blais and Silver are practically twins on the album cover. A veritable update of Simon & Garfunkel's gray-scaled Bookends jacket, it finds the two contemporary partners modeling matching turtlenecks on a staircase. You can spot a few differences on there, though, like how CFCF is sporting retina-burning ivory sneakers, while Blais opts for inkier footwear. It's the odd-couple structuring that makes this union so special.
"He wakes up late. We rehearse in the afternoon, which is the end of the day for me but the start of the day for him, you know? I'm disciplined. I'm from a conservatory, classical background," the pianist relays. "He's an Anglo and  I'm a Francophone, there's always something. We misunderstand a word...our cultural backgrounds are so different that he won't know something that's obvious for me, or vice versa."
Blais is starting to think about a second solo album, but he's also clearly quite appreciative to be working with CFCF. Sometimes, you just need a little help from your friends.
"It's so exciting, for me, because as a pianist you often play alone," he says of the "solitary world" that is his classical background. "To share it with someone electronic, it's relieving and creative."
Cascades is out digitally on March 15, with a vinyl release due April 14.