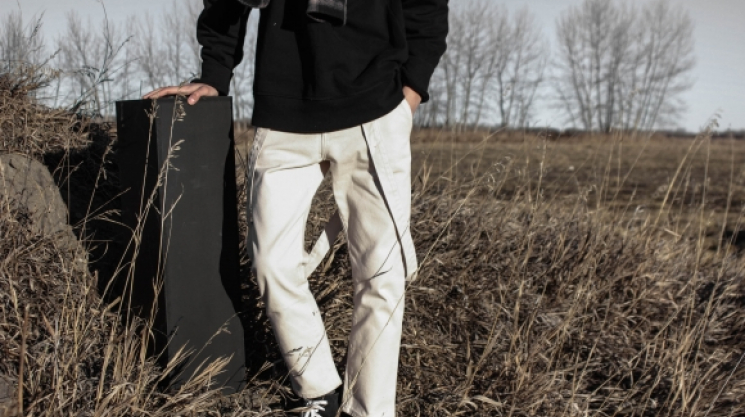 Thu, 02/25/2016 - 11:15 by karyn
Overalls is a Canadian based brand focused on superior quality sourcing and manufacturing from Los Angeles and Japan. The idea behind the brand was to revitalize a familiar piece (overalls) with modern cuts, high quality denim amidst other fabrics, distressing and other new accents.
"It started with a personal pair that I tailored for myself. I was getting a lot of positive reception when styling/wearing them. I felt like there was no one really focusing on this one piece and all possible variants so I decided to start Overalls," says designer Ibrahim Itani.
The Spring/Summer collection attention to details is evident with a selection of frayed, clean or drawstring cuffs to suite your personal style. Available in four colour ways, khaki, white, forest green and black, pieces include custom hardware and distinctive branded packaging. The styling for the look book is impeccable with its distinctive decision to have suspenders, suspended from the waist for a relaxed vibe. Overall, Overalls has made it possible to incorporate a garment we thought was lost in our youth into our daily attire.
overalls.ca