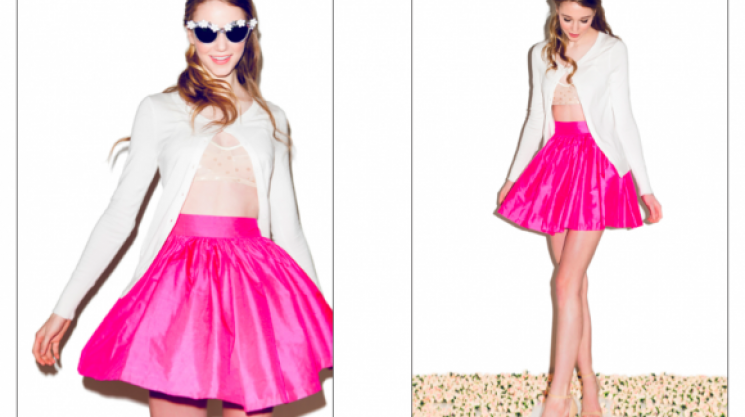 There's a new craze rustling through the Vancouver party scene. Take a glance around some of Vancouver's watering holes and you'll probably see some of the ladies wearing splashes of colour, puffball style silk, and showing a lot of leg. With these credentials, what's not to love about PARTYSKIRTS?
Started by Vancouver sisters Lauren and Mariel Armstrong, these thigh-skimming skirts are causing quite the stir around the city. Locally made in Vancouver, from one-hundred percent Dupioni silk, and unashamedly girly, we're not going to lie, us girls at ION have taken quite a liking to them. The recent launch of their Spring/Summer 2013 collection also brings a new style to their inimitable silhouette. For those not brave enough to expose so much leg, you'll be pleased to know this collection also brings their new "Lady Length" PARTYSKIRT, falling just above the knee. As well as a new style, they're also bringing a new springtime palette to the party table. So, show off your stems in Poppy Red, look pretty in Pink Tulip and keep it fresh in Yellow Daisy, as well as other similarly eye catching shades — and yes, there's also classic black for those not wanting to be so bright and bold.
Find your PARTYSKIRT in Vancouver at Bluebird, LYNNSteven, and at Rebecca Bree, or online.
Party Skirts BTS from Alan Chan.