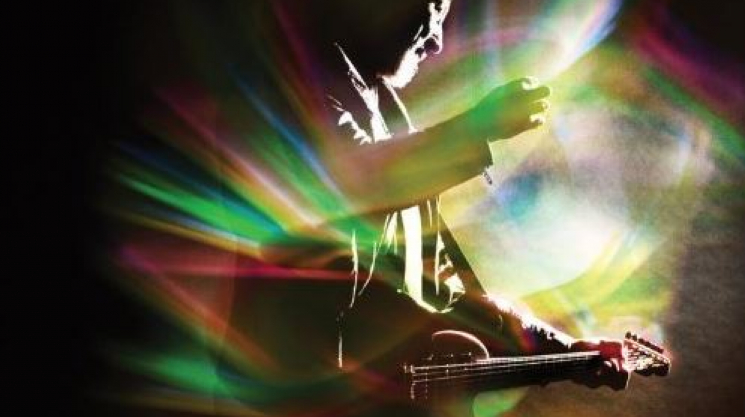 Tue, 02/05/2013 - 02:39 by vanessa
I should have known that Richard Thompson would be a musician that held a special place in my library of music, his father was a Scotland Yard detective. I have listened to Richard since his debut with my favourite group Fairport Convention. This is the man that gave us "Meet All On the Ledge", and "Crazy Man Michael" two great examples of electric folk.
The first song, "Stony Ground", is classic Thompson, with that haunting voice (which to me sounds like he was still singing for Fairport or with Linda) matched to his sensational electric with the melding of all instruments. As we explore the other offerings on this menu of music, we are led by the nose through all of Richard's musical attributes, and there are many. Listen to the clarity of "Good Things Happen to Bad People" and the great rifts. You hear every word sung. "Another Small Thing in Her Favour" once more presents his folk background and cements my love for the range of his voice. This is followed by "Straight and Narrow" which is ignited right off the bat with every musical instrument in his quiver, and leads you back to some great 60s sounds. And then, bang! "Snow Goose" brings you back to acoustic. Is it any wonder this artist is an award winning guitarist?
"Saving The Good Stuff for You" had to be recorded or first performed in Nashville because it so has that Hillbilly, Smokey Mountain sound and the violin is marvelous and anybody who heard the theme music to Ken Burn's Civil War will know the sound. The bass-y lead in to "Stuck on a Treadmill" would have me believing that Dave Pegg was standing beside Richard in the recording studio, I love that sound. I believe this album will be defined as a roots album, for it so takes you back to Richard's origins at the same time it introduces the new listener to one of the greats, and can be assured they will want more.
This review was written by Barry Risk, retired Customs Officer, author of the book "The Thinner Blue Line" out in print at the end of April/first of May, published by General Store Publishing: http://gsph.com