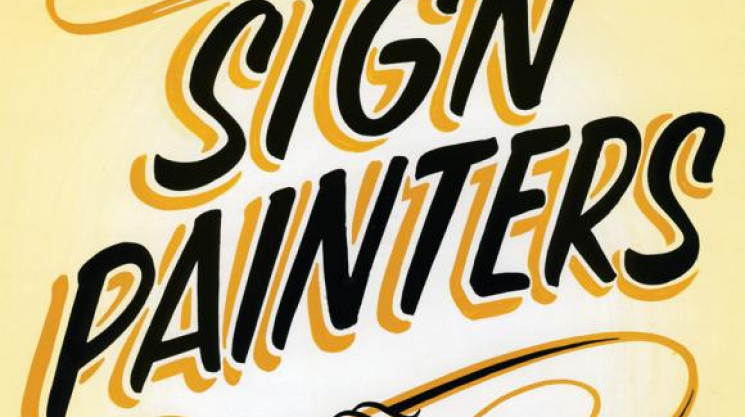 Tue, 03/05/2013 - 09:21 by Natasha Neale
Sign painting is a lost art. There was a time when storefronts, murals, banners, barn signs, billboards, and even street signs were all hand-lettered with brush and paint. But, like many skilled trades, the sign industry has been overrun by the techno-fueled promise of quicker and cheaper. With the technology of computer-designed, die-cut vinyl lettering and inkjet printers, many sign painters have thrown in the towel. However, fortunately, there is a growing trend to seek out traditional sign painters and that is exactly what directors, Faythe Levin and Sam Macon did. In 2010 they began to document dedicated practitioners with their time-honoured methods and their appreciation for quality and craftmanship. Sign Painters features stories of more than two dozen sign painters — young and old, either solo or in collaborative shops — working in cities throughout the United States.
The Sign Painters documentary will have screening events starting the end of the month, premiering in Washington, DC on March 30 and then in Vancouver, BC, Canada on June 8 with more screenings to be announced.
SIGN PAINTERS (OFFICIAL TRAILER) from samuel j macon