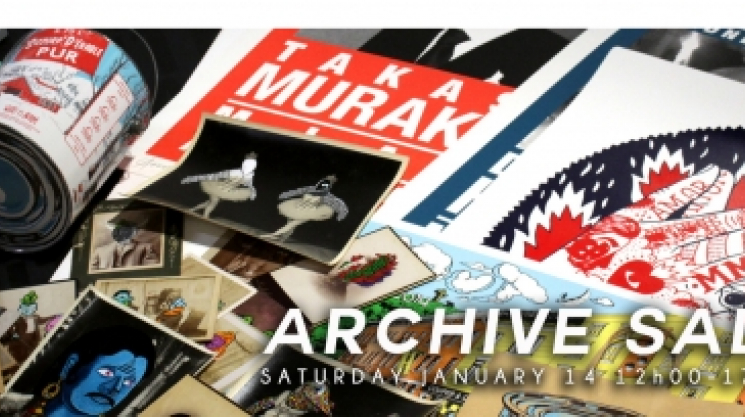 Fri, 01/13/2017 - 11:23 by karyn
Station 16 Gallery is celebrating the New Year with its Annual Archive Sale! For the past five years, Station 16's print shop has produced hundreds of silkscreen prints. This Saturday, they're opening their archives to give you the opportunity to purchase prints that have long since been sold out.
Stop by tomorrow, Saturday, January 14th, from 12pm-5pm at 3523 Boul Saint-Laurent in Montreal for an exclusive look at some of their favourite prints from the past!
Artists include : WHATISADAM, STIKKI PEACHES, CYRCLE, XRAY, RICARDO CAVOLO, MR. A, WAXHEAD, DEEDEE, PREFAB 77, LUCY SPARROW, JASON WASSERMAN, 2ALAS, ALAN GANEV, LE DIAMANTAIRE and more.