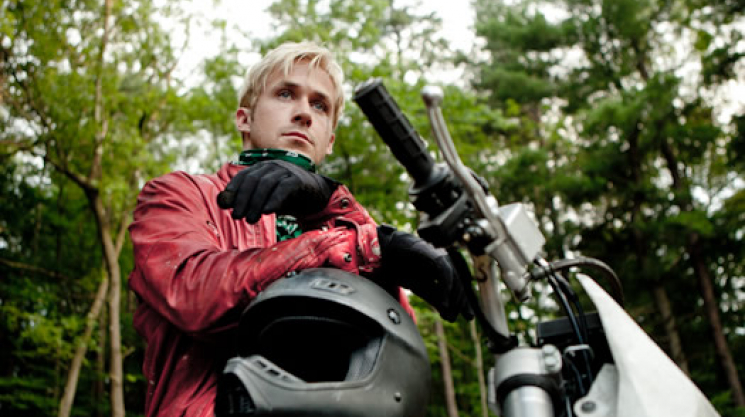 Fri, 04/12/2013 - 11:07 by Natasha Neale
This film is more than just the new Ryan Gosling flick. Sure, Gosling is a dreamy, toned, tattooed bad boy, but The Place Beyond The Pines, directed by Derek Cianfrance, is a crime drama that explores fatherhood and legacies passed on from fathers to their sons.
The film is almost broken down into three stories that come full circle. It starts off with Luke (Ryan Gosling), a travelling stunt motorbike racer who finds out he has a son with his former lover, Romina (Eva Mendes). Not wanting to be anything like his own father who wasn't there for him, Luke quits his gig to be able to stay in town and be with his son. In order to support his new baby, Luke becomes the 'Motor Bandit', using his exceptional motorcycle skills to commit a series of bank robberies to provide for his new family. As with any crime, it can't last forever and Luke's plan's of robbing the next bank don't go so smooth and that is where we meet police officer, Avery Cross (Bradley Cooper).
About one-hour into the movie I thought that it might of lost me. I didn't expect what just happened, and the film turns to focus on Cooper's character. But after a few slower scenes, it ropes me back in and the story introduces 'bad cop vs good cop' and corruption within the police department; developing a deeper story with Avery Cross. The film unfolds over fifteen years and ends with the story of two high school boys with a past that haunts their present day lives.
The film is brilliant in portraying the parallels between each of the character's stories and The Place Beyond The Pines is a tale of the bond of fathers and sons, and fate and legacy.
The Place Beyond The Pines opens in theatres today.