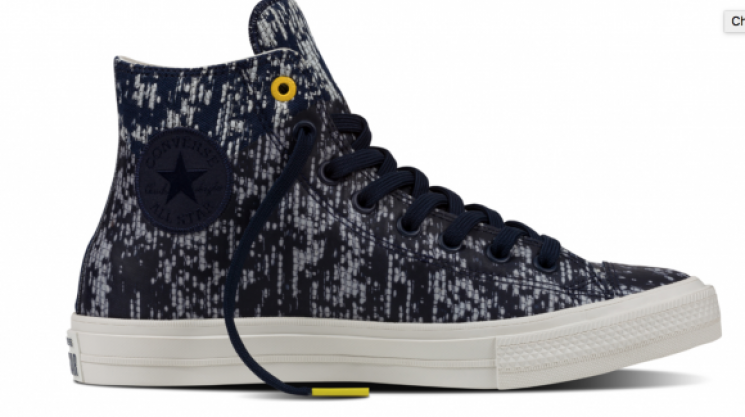 Thu, 10/27/2016 - 07:20 by karyn
You know that wet stuff that falls from the sky, ruins your Converse sneakers and gets your feet wet? Now you can wear your Converse in the rain. The RAIN. Yes, the same stuff that drops from above can now drop onto your shoes with no consequences. Built for the outside world, these sneakers are made of water-repellent translucent rubber with a Nike Lunarlon insole cushioning, padded non-slip tongue and micro-suede lining. They're the same Converse style you know and love but with the Counter Climate's you can jump in puddles instead of jumping over them.
Check them out here.