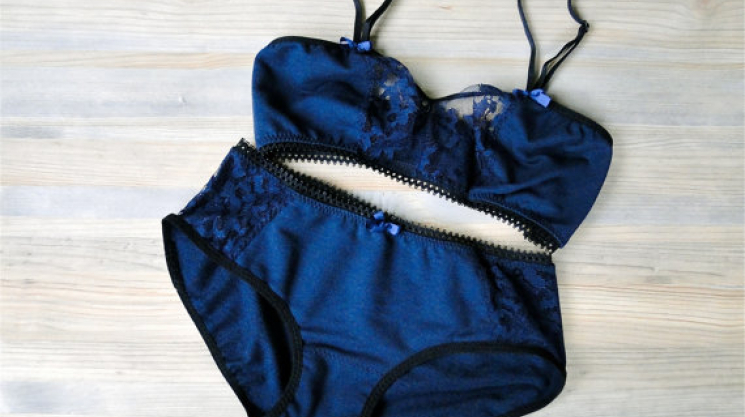 Thu, 06/30/2016 - 09:33 by karyn
Mentionables > unmentionables.
We all need undies to act as a barrier between us and our bottom-clothes. We eat organic foods, why not wear organic undies? With econica, you can get made-to-order organic cotton knit panties that will protect you from whatever underwear is supposed to protect us from. Crafted in our nation's capital (the real capital, Ottawa, not Toronto) econica also makes cashmere underwear and cotton bralette/panties sets for when you're feeling fancy. Grab a pair of the cotton panties in denim blue with mint peacock trim, or the vintage lace set in navy. Classy.
Check them out here.