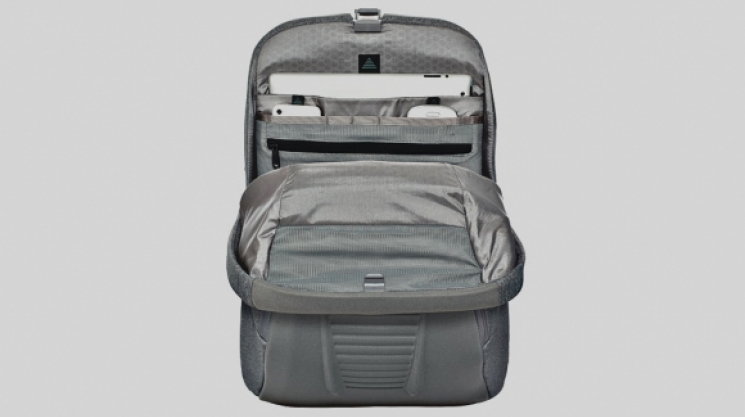 Wed, 01/27/2016 - 12:51 by vanessa
Best known for their activewear, The North Face is positioning itself to be known as the game changer in the backpack market with the launch of the Access Pack. What is the big deal about this backpack? Remember when you would rummage through your one compartment backpack to find your; keys, phone, pen, ipad, computer, business cards, water bottle? Well, I remember it like it was yesterday. Oh wait, it was!
The North Face has basically read everyone's minds, and designed a backpack that addresses everybody's complaints about the traditional backpack design. Gone are the days of unzipping your backpack to get inside. This pack has a one-touch entry clasp that makes it spring open. Laptops and phones are removed from their individual compartments with the help of an ejector tab, while an exo-skeleton structure protects electronic goods and helps the pack maintain its shape. A tension lock on the shoulder straps removes excess material for a more comfortable fit. The only downside, the Access Pack will not be available until July 2016.