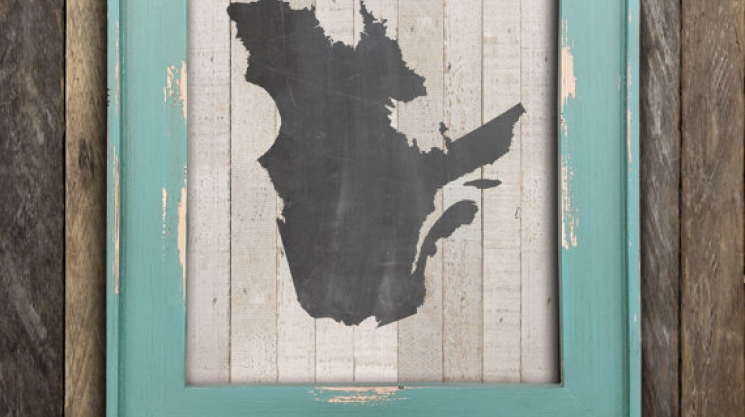 Fri, 06/24/2016 - 07:54 by karyn
Happy Sainte-Jean-Baptiste Day!
Show off your roots with this Quebec Map Print from Northern Rustication. Besides looking rad on your wall, this map'll help for those days when you wake up after a long night of painting the town red and white (or blue and white?) by reminding you of where you live. It's chalkboard art so you can also write on it and add stuff like, "Je me souviens!" or "True North Strong and Free!" or "Buy beard shampoo, Monkey Butter and Preservation Society preserved garlic scapes".
If you're not a Quebecer, no worries. Northern Rustication offers the map print in all of the provinces as well as one of Canada.