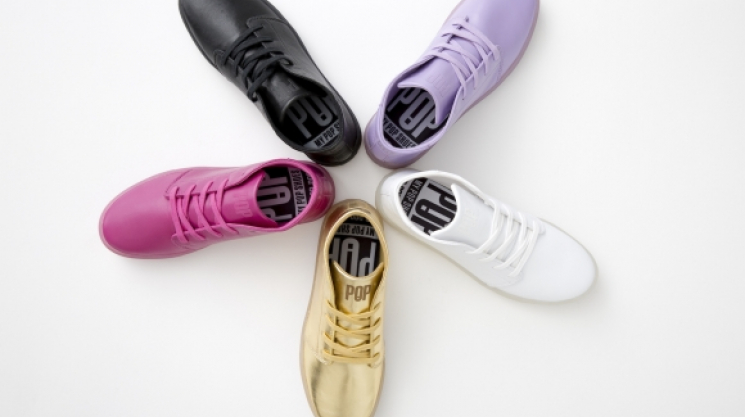 Wed, 03/16/2016 - 09:26 by karyn
Montreal-based brand POP Shoes brings the big kid out in all of us with their debut collection of LED shoes. The sneakers' ability to turn on and off make them appropriate for both work and hitting the dance floor.
The collection includes five classic shoe styles: low top leather, chukka leather, high top leather, platform leather and chukka knit, and they're available in pink, purple, white, black, and gold.
The inspiration behind this season and POP in general is that classic shoes don't need to be boring. The brand "walks away from everyday footwear." The combination of classic styles and bold colors for spring demonstrates their mission to upgrade timeless footwear.
We Want & Need the Low Pop in white for our summer essentials. Check out which style suits you best at www.mypopshoes.com.